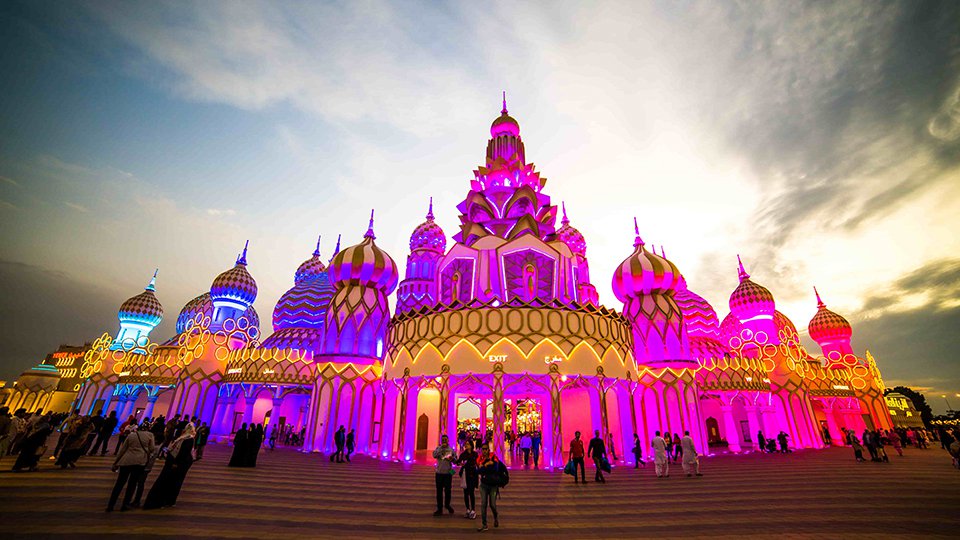 The Silver Jubilee season of Global Village is fast approaching. All set to welcome visitors this October 25, one of Dubai's landmark destinations is promising more pavilions, more food, and more activities for the whole family to enjoy.
To hype everyone up for their opening next week, here are three new things to check out!
More pavilions are joining the party!
A quick peek at their website shows some exciting new additions to the pavilions that visitors can see. We now have Russia, Cambodia and Vietnam joining 24 other pavilions for this season. That brings the total number to 27!
Experience a hit cuisine sans plane tickets
A popular getaway for many UAE residents, Georgian food is well-loved among many communities around town. For this season, Global Village now has a dedicated spot for Georgian food serving up classics such as manti dumplings, the oh so cheesy khachapuri and more!
It's made safe for everyone
In order to ensure the safety of visitors, Covid-19 safety measures such as face masks and social distancing are in place. Additionally, Global Village is also implementing contactless payment options, disinfection on all touch points, on-ground PCR tests, and additional seating arrangements to ensure social distancing.