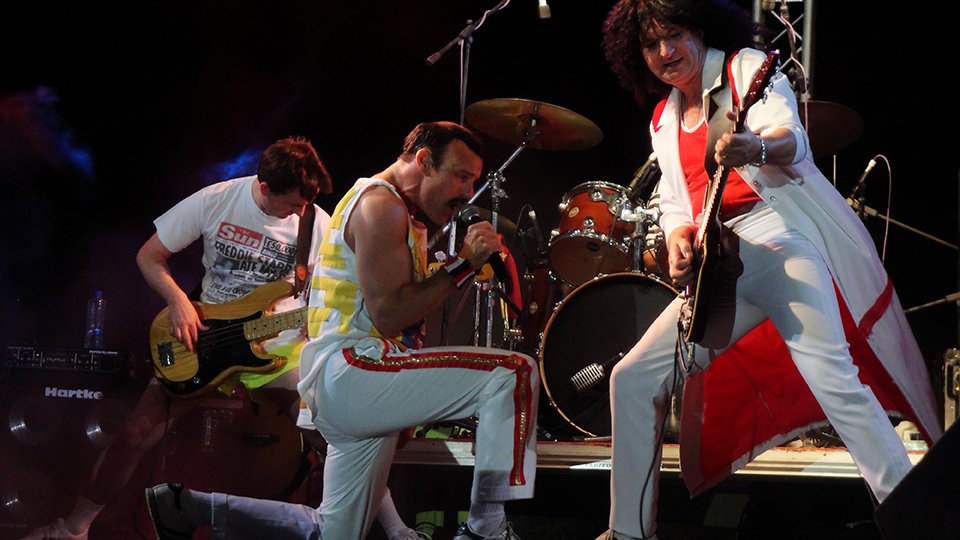 The Bohemians - one of the world's top Queen tribute bands is set to take the stage at the Dubai Opera on November 19. For over 20 years, the Bohemians have been paying homage to the legendary British band that brought hits such as Bohemian Rhapsody, We Will Rock You and We Are the Champions, just to name a few.
Their Dubai Opera show, dubbed 'The Best of Queen' will feature selection of the band's classics from their vast catalogue. Apart from the music, the show will also feature the theatrics and showmanship that Queen is known for. The band is comprised of members Rob Comber, Christopher Gregory, Dan Church and Kevin Goodwin, all taking on the role of Freddie Mercury, Brian May, Roger Taylor and John Deacon respectively.
The show will be akin to seeing the real band in the flesh with everything from the costumes, instruments and even the lighting being designed to replicate those seen in Queen's concerts.
Tickets for this rockin' night begin at 145 AED and can already be booked online.