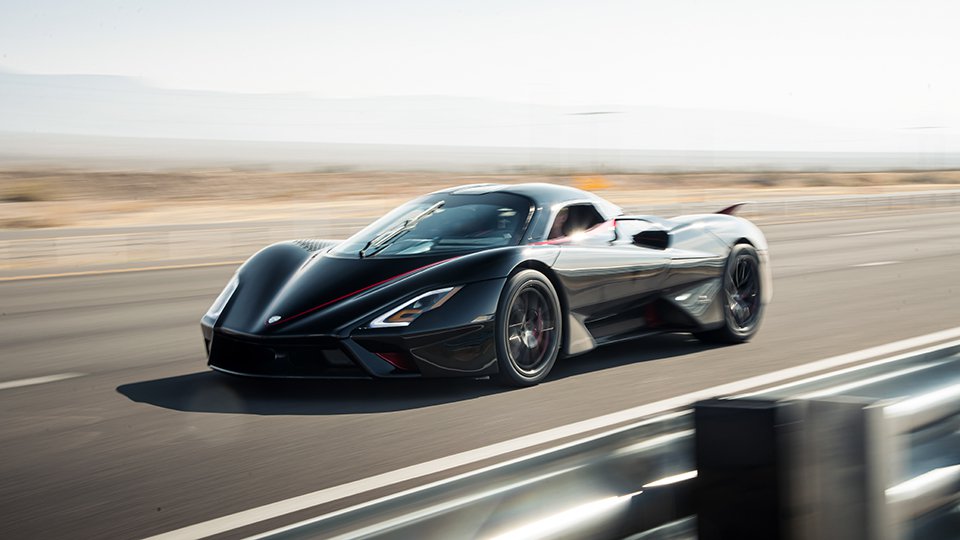 Ladies and gents, behold the new fastest car in the world. Hitting a blistering 331mph (532kmh) on a road outside Las Vegas, the SSC Tuatara beat the record set by a modified Bugatti Chiron in 2019. Currently, the two cars are the first two vehicles to break the 300-mph speed barrier.
To get a sense of how fast the Tuatara went, check out this onboard footage captured by Top Gear.
Behind the wheel of the record-breaking car was British racing driver Oliver Webb who even claimed that the car can go even faster: 'There was definitely more in there. And with better conditions, I know we could have gone faster,' he said.
The road where the Tuatara made the record attempt is the same stretch where Koenigsegg claimed the record of world's fastest car in 2017.
Built in the USA, the SSC Tuatara boasts 1,750 horsepower coming from a 5.9 litre V8. The hypercar was first unveiled in 2011 as a replacement for the brand's Ultimate Aero model.