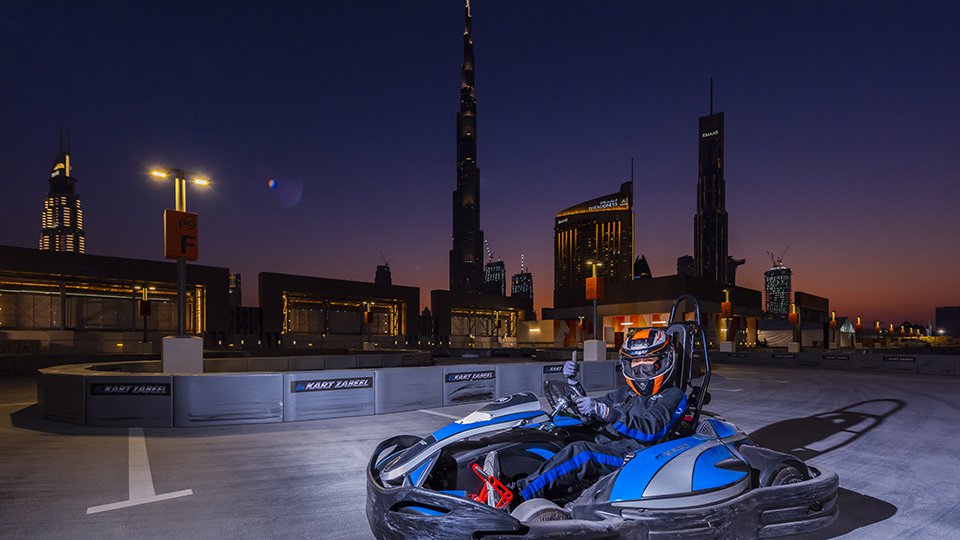 A go-kart track is set to move to the rooftop of Dubai Mall's Zabeel extension, providing would-be racers an urban driving experience surrounded by Dubai's iconic skyscrapers.
Drivers can enjoy the cooler temperatures as they whiz past the Burj Khalifa in an open-air course. If you fancy having an active weekend, this blacktop will let you duke it out with friends and family. And at only 75 AED per head for a 7-lap session, you can enjoy track days every weekend if you want!
The karts are all electric so you nature-loving folk out there need not worry about your impact on the environment.
Rooftop racers can expect a proper day or even night out, complete with a food truck conveniently situated nearby.