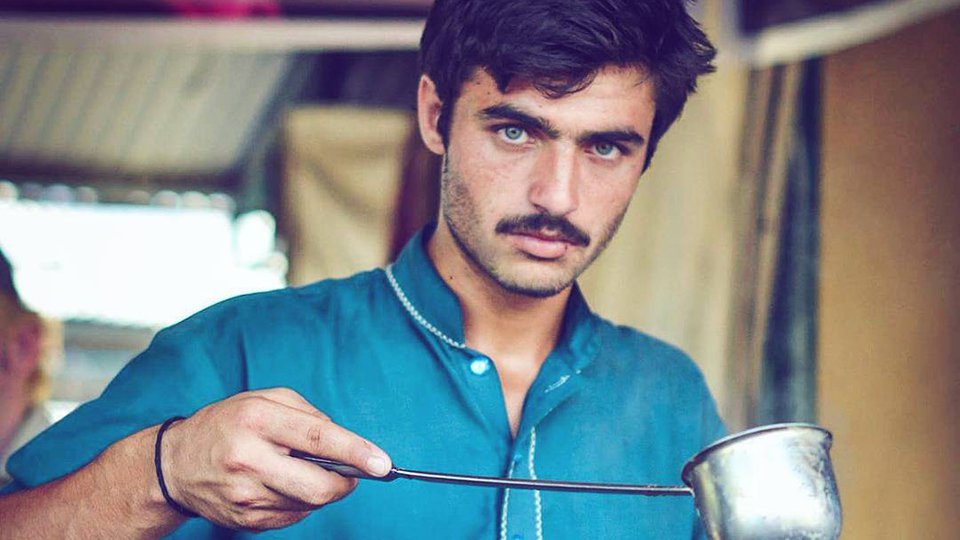 Back in 2016, the world was introduced to Arshad Khan, a humble tea seller from Pakistan who became an internet sensation after his photo spread around the internet. The click, which was taken by Jiah Ali captured Khan's striking looks and #chaiwala became a trending Twitter topic.
Khan's now iconic photo - along with his story as a tea seller was picked up by media all over the globe.
During his time in the limelight, Khan received several modeling and acting opportunities and today, he now owns a cafe in his hometown of Islamabad.
The cafe - named 'Cafe Chaiwala Rooftop' pays homage to Khan's humble beginnings. The cafe boasts a 20-dish menu as well as his signature tea. News of the cafe created a huge buzz online with congratulatory messages pouring out for Mr Khan.
Speaking to Pakistani news outlets, Khan said that he will be devoting most of his time between acting and taking care of his business.
سوشل میڈیا سے شہرت پا کر ٹی وی ڈرامے میں کام کرنے والے ارشد خان المعروف 'چائے والا' نے اسلام آباد میں ماڈرن طرز کا چائے کا ڈھابہ کھول لیا ہے جہاں وہ خود بھی خاص مہمانوں کے لیے چائے بنائیں گے۔ دیکھیے حارث خالد کی اس ڈیجیٹل رپورٹ میں#Pakistan #Chaiwala #ArshadKhan pic.twitter.com/DomhlfUfAJ

— Urdu News (@UrduNewsCom) October 3, 2020