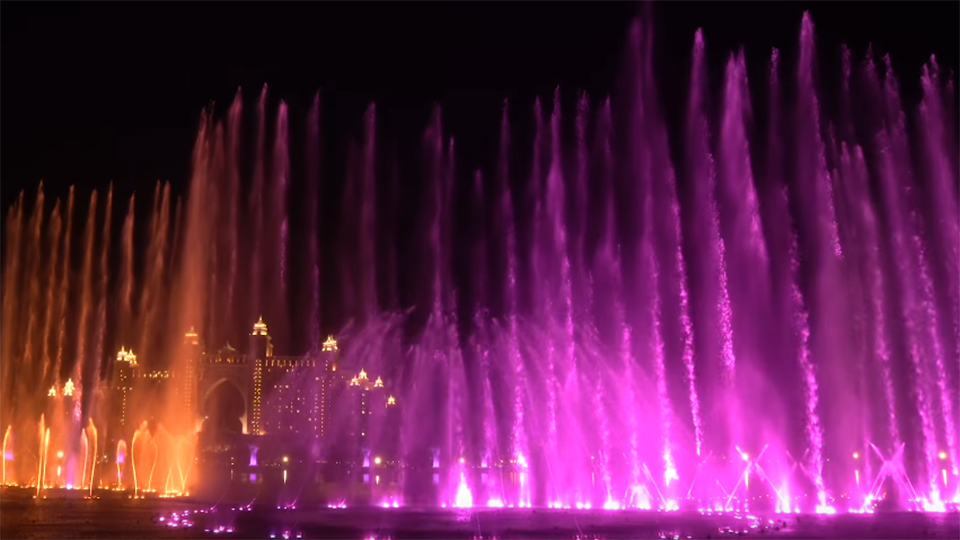 Announced earlier this month, the world's largest fountain located at the Palm Jumeirah is set to open this week on Thursday, October 22.
During the official launch, the fountain will attempt to break the previous record set by the Dubai Fountain. The unveiling will be coupled with live music performances, and fireworks at The Pointe in Palm Jumeirah.
Spread across the eastern and western promenade of the Pointe, the Palm Fountain boasts 3,000 LED lights and 86 speakers on either side. It can also shot water up to 105 metres into the sky.
Ahead of the grand reveal, Dubai photographer TG From Dubai (@tgfromdubai) shared a couple of stunning snaps of the new fountain. Just check out these shots!