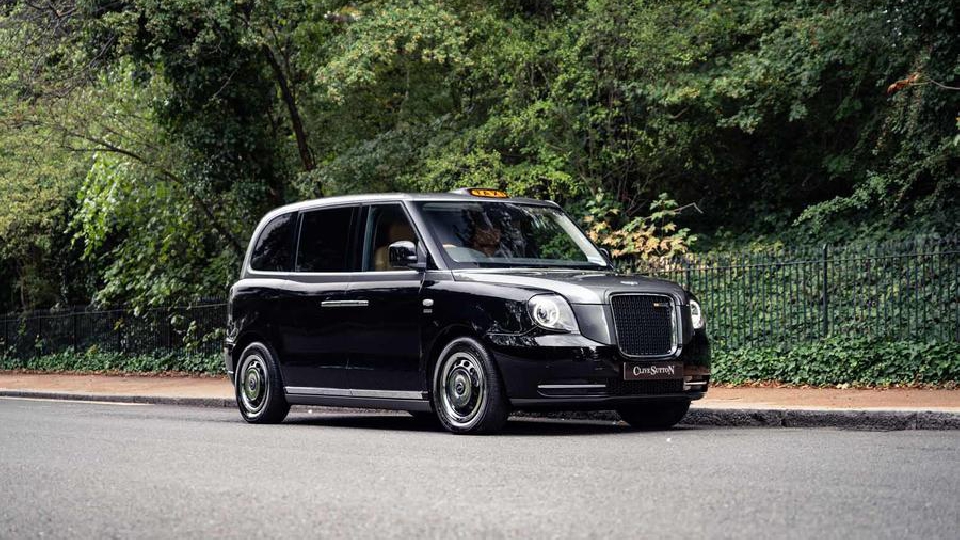 Taking a cab is arguably one of the most practical and quick way to get to where you need to go. While the ride here is fairly standard, a coach builder in the UK is aiming to reinvent the way some of us experience the commute - and by reinvent, we mean by fancying things up.
Sutton Bespoke, the luxury division of coach builder Clive Sutton took their existing LEVC TX electric taxi and adorned its interior with some fancy accoutrements.
Gone are the utilitarian plastic trim which has been swapped out for sandalwood leather and lush Alcantara. This lux cabbie now has a thick carpet for its floormats and hand-crafted wood for the doors. The rear seats have also been improved to make it more comfortable and flashier with its multi-colour ambient lighting.
On the tech side of things, this luxury cab has a TV tuner with Apple TV, a PS4, and a hidden fridge!
All the fancy additions add up to a 570,000 AED sticker price with the first examples being completed later this year.