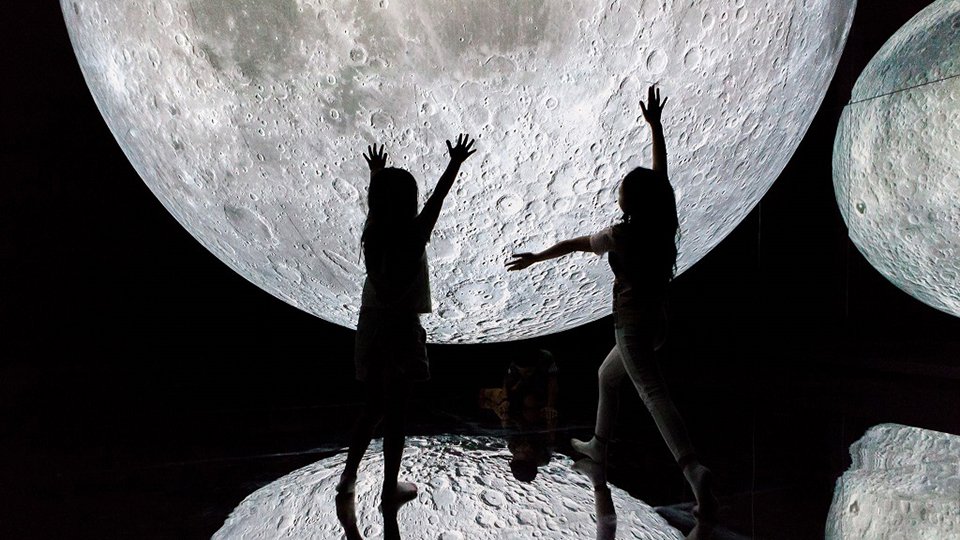 To mark its third anniversary, a museum in Dubai is letting visitors bask under the moonlight with their latest installation.
The Museum of the Moon at OliOli features a five-metre replica of the moon which was made by world-renowned artist Luke Jerram. It was made possible by by combining imagery from detailed NASA pictures of the lunar surface. It also has a a surround sound composition created by BAFTA and Ivor Novello award-winning composer Dan Jones.
The exhibit, which will be on display for the next six months will be coupled a variety of activities for families and adults. From October 15, visitors can enjoy a tour of the moon, a VR moon buggy experience, rocket racing and a crafting station where visitors can learn and decorate the different phases of the moon.
Tickets to the gallery are set at 126 AED per child (63 AED for toddlers). It comes with free access for one adult. Another adult ticket costs 42 AED.