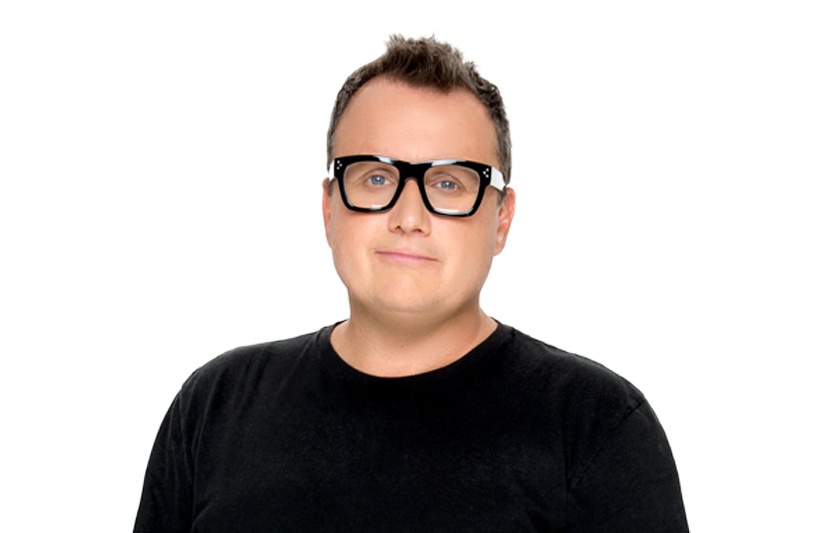 Catboy is a devoted Husband, Father and music lover. He has a quirky sense of humour/ outlook on life and how to get the most out of it. You'll find him out hosting trivia and events around the UAE most nights and he brings the same fun, games and info to the UAE at a time when they need a workday boost!
Catboy brings to the airwaves a knowledge and passion for music and is a true music fan, rather than just simply playing the hits. Music evokes memories and emotions in Catboy, all of which he shares on air and in turn the listeners love to share their stories with him.
Get to know Catboy
What is your favourite thing about working in radio? I spend most of my time nerding-out and generally laughing but every now and then someone will tell me they listened to me every day whilst dropping their kids at school
Best thing about living in Dubai? The cars. The cars are crazy. And even the most sensible and environmentally-conscious of us end up somehow justifying a Hummer or a Mustang.
Dinosaurs or Dragons? Depends on the context. If it's telly, I loved 'Game of Thrones', so dragons. If it's inhabiting the same place I walk around, probably dinosaurs, because I might stand a better chance.
Pizza or Burgers? Initially I'd say pizza but with the advent of the likes of Beyond Meat Burgers, us veggies are finally being spoilt… So I can't decide.
Brunch or beach? Is there an option 3?
Staycation or vacation? Holiday. Abroad. Wandering the streets of somewhere we've never been before until our legs can't take it anymore, then crashing outside a cosy restaurant, eating too much and watching the world walk by.
If You Were Stranded On A Desert Island And You Could Choose One Person To Keep You Company, Who Would It Be? My heart says my wife… My head says Dick Strawbridge from 'Escape to the Chateau". The guy is an engineering genius and someone I could see myself having long chats with.
Favourite restaurant in Dubai? Ronda Locatelli at Atlantis the Palm. We only go there perhaps once a year (because you can have too much of a good thing) but when we do, it is always amazing.
If you could only listen to one album for the rest of your life, what would it be? Joni Mitchell - Blue
Who Would You Most Like To Sit Next To On A 10-Hour Flight And Why? Michael Palin. He's my fantasy celeb grandad, as well as someone I have looked up to my whole life. I've been lucky enough to interview him for Dubai 92. He is old-school fantastic!
Favourite place in Dubai? Our garden. We tried to make it all the best bits of going to Dubai hotels… A nice pool, comfy seats everywhere, gorgeous flora and fauna, a brilliant DJ (shut your face!) and a well-stocked ice cream freezer.
If You Could Only Eat One Food For The Rest Of Your Life, What Would It Be? Homemade pizza with sweetcorn, orange peppers, onions, garlic, mushrooms & chili flakes. From our pizza oven in the garden. And no sharing.
Who is your hero? My wife, Lorra. I know it's cheesy but dads and husbands will tell you that mums have a reserve of energy, patience, good will, fun and love that is almost a superpower when all rolled into one. I don't know how she does it.
Favourite movie for all time? It's A Wonderful Life… I watch it every Christmas Eve whilst peeling and chopping the veg for the next day and, without fail, every year I watch all of the kids (and eventually my wife) fall asleep, until it's. just me, Clarence & George Bailey. Bliss.
What is the craziest thing that's ever happened to you? I danced with John Travolta… One on one.
How many languages do you speak? 0.75.