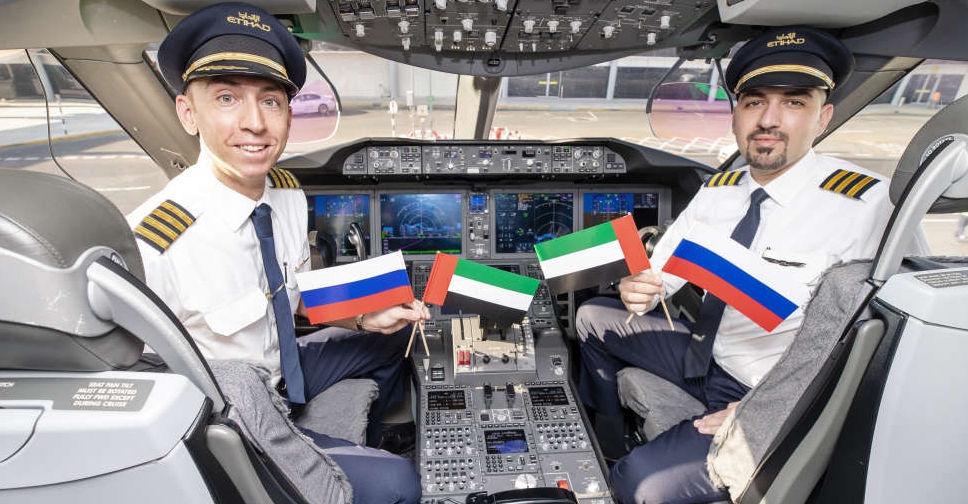 Supplied
Exactly 13 years after it first connected Abu Dhabi to Moscow, Etihad Airways has launched its inaugural flight to the new state-of-the-art International Terminal C at Moscow Sheremetyevo Alexander S. Pushkin International Airport (SVO).
Operated by a 787 Dreamliner, Flight EY63 departed Abu Dhabi International Airport at 9:35 am and landed in Moscow at 2:25 pm on December 2.
The flight received an official welcome in a ceremony that included a delegation of government ministers, the UAE Ambassador to Russia and senior SVO executives.
The return flight back to Abu Dhabi, EY64, departed Moscow to similar fanfare at 3:50 pm.
To complement the move to SVO, Etihad continues to work with Aeroflot to enhance and develop its partnership, including the launch of codeshare services across the respective networks, and exploring other areas of cooperation to enhance guest benefits.
"Supported by an increased daily flight schedule providing Russian holiday makers and business travellers with even more opportunity to visit the UAE, this is the start of a new phase in relations building on the strong economic ties between Moscow and Abu Dhabi," said Tony Douglas, Group CEO of Etihad Aviation Group.
UAE citizens are able to obtain an entry visa to Russia on arrival, while Russian citizens are able to enter the UAE and obtain a visa on arrival valid for 30 days free of charge, which can be extended for a further 30 days for a fee.