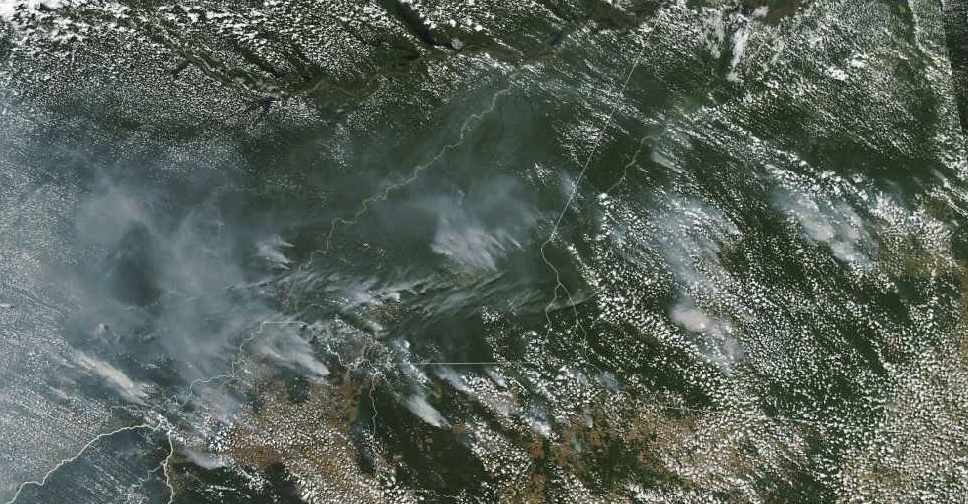 AFP
Several celebrities across the globe have taken to social media to express concern as wildfires continue to rip through the Amazon rainforest.
They've posted images of the fire on their various social media channels to highlight the crisis, with #PrayfortheAmazon and #Amazonfire trending on Twitter.
In an emotional post on Instagram, Formula One star Lewis Hamilton offered to support in any way he could.
"It is devastating to see our world suffer," he wrote. "The Amazon rainforest is burning at a record rate and there have been 80% more fires this year compared to last."
Titanic star Leonardo DiCaprio reposted a post from an environmentalist to highlight how there has been no media coverage.
"This is heartbreaking and terrifying," wrote Camila.
The Fires Are Raging and The Amazonia continues to burn.........This is a devastation to Brazil—to the indigenous people who live there and the-plant and animal species that make this the most important bio-diverse Forest!!! President Bolsonaro please... https://t.co/YbxldYw8HY pic.twitter.com/lex4UIwHcg

— Madonna (@Madonna) August 22, 2019
Bollywood stars Anushka Sharma, Arjun Kapoor and Dia Mirza were among the many who stepped in to urge people to spread awareness about one of the world's most important ecosystem.
"The earth may survive climate change, but we won't," asserted Akshay Kumar on Twitter.
Been seeing heart-breaking & alarming pictures of the Amazon rainforest which has been on fire since more than 2 weeks!It is responsible for 20% of the world's oxygen.This affects each one of us...the earth may survive climate change but we won't. #SaveTheAmazon #PrayForTheAmazon

— Akshay Kumar (@akshaykumar) August 22, 2019
The Amazon is the largest rainforest on Earth, and is often referred to as the "earth's lungs" because it produces 20 per cent of the oxygen in our atmosphere.