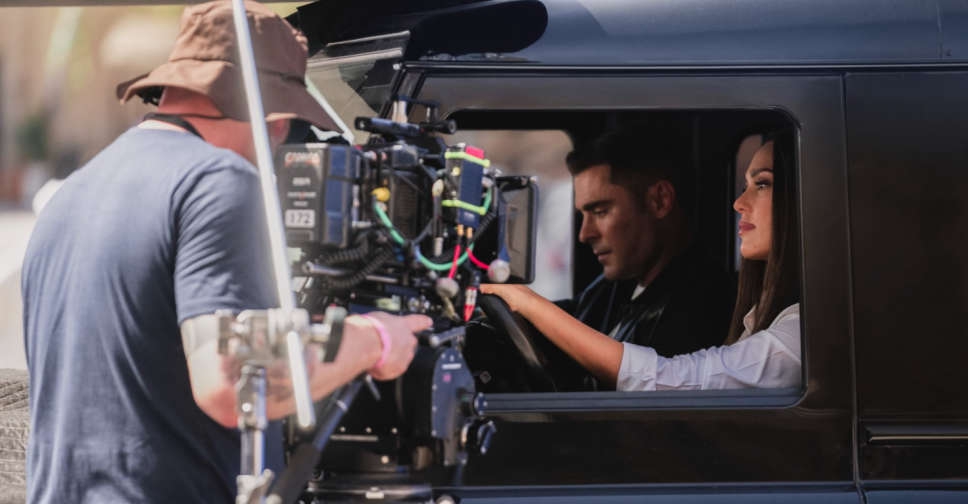 Supplied
In an exclusive video shared with the ARN News Centre, actor Jessica Alba said that she cannot wait to return to Dubai with her family for the winter holiday season.
The statement comes after the Golden Globe-nominated actor starred in a variety of Dubai Tourism videos, exploring old and new parts of the city with fellow actor, Zac Efron.
Of the many videos shot in Dubai, Jessica Alba says the rom-com shoot was "the most fun" because she has never played such a character previously.
Zac Efron, also in an exclusive video shared with the ARN News Centre, agreed that the romance-comedy shoot and "anything with cool visual effects" was his favourite.
However, one of Jessica's favourite shoot locations was the desert, which she says, she has "never experienced anything like that before," and called it "breathtaking".
Zac Efron, meanwhile, said that his trip to Dubai was "up close and personal," despite having visited the city on numerous occasions.
The Daytime Emmy award winner also expressed enthusiasm in returning to the city with his family, albeit with a lighter itinerary, so he can "immerse in the culture."
Exclusive: Zac Efron on his experience in Dubai as he plans his next visit with family.@ZacEfron @dubaitourism https://t.co/zCPQQyy2be pic.twitter.com/7XNeQwrZU4

— ARN News Centre (@ARNNewsCentre) December 6, 2021
He also hinted that he looks forward to shooting a full-length movie in Dubai.
One of the videos were shot like a Hollywood-style actioner, showing the duo fighting the bad guys against the backdrop of Dubai's iconic Burj Khalifa, the Museum of the Future and Madinat Jumeriah.
They were also seen starring in a romance-comedy shoot, drama, and adventure.