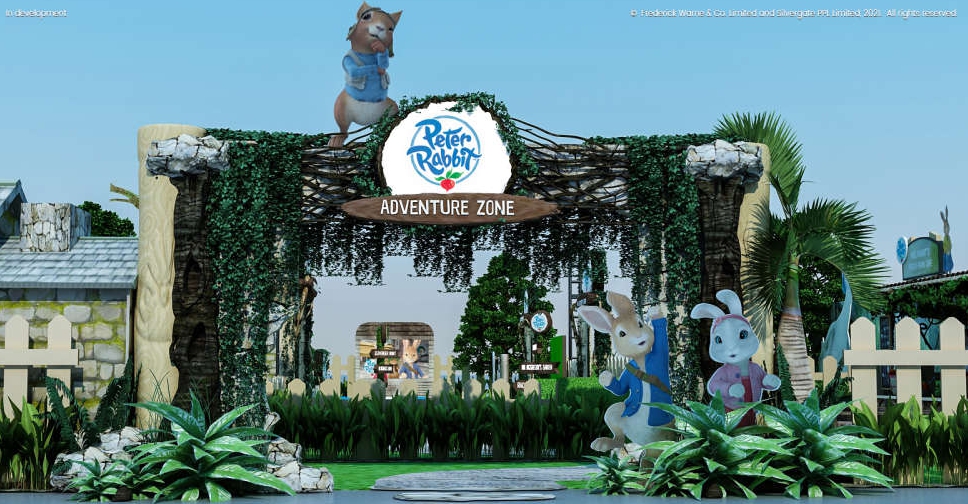 Supplied
Global Village is set to bring children and families an unforgettable, fun-filled experience when the new Peter Rabbit Adventure Zone debuts in Season 26.
Exciting activities and play areas based on the beloved characters from the popular animated TV series will delight young visitors aged 1-12 years.
From the now renowned Kids Theatre to the many edutainment attractions and the kids area in Carnaval, Global Village is becoming a firm favourite with younger audiences.
In Season 25, the multicultural family destination welcomed characters from Peter Rabbit in a family-friendly show, and their immediate popularity inspired the team to create an attraction dedicated to this much-loved character.
"This is the latest in a long line of reasons why Season 26 is shaping up to be the perfect destination for families to enjoy the wonderful winter weather," said Shaun Cornell, Entertainment Director, Global Village.
Guests to the park will be able to enter the latest attraction using their Wonder Pass to enjoy a host of activities that include:
Planting and potting in Mr McGregor's Garden
Jumping and climbing in the Squirrel Nutkin Activity Park
Finding the way out of the Radish Dash Maze which is full of photo opportunities
Reading the clues and rising to the challenge of the Scavenger Hunt based on the adventures of Peter Rabbit
Enjoying a break from all the excitement at Mrs Rabbit's Fresh Farm Café or at the Screen Area where guests can watch Peter Rabbit episodes
Global Village opens for Season 26 on Tuesday, October 26.
Bring your kids to the Peter Rabbit Adventure Zone at Global Village! They can enjoy digging in Mr McGregor's Garden, or finding their way out of the Radish Dash Maze Let's welcome Peter Rabbit and his friends to Global Village season 26! pic.twitter.com/4Za3SPkAgw

— Global Village القرية العالمية (@GlobalVillageAE) September 16, 2021