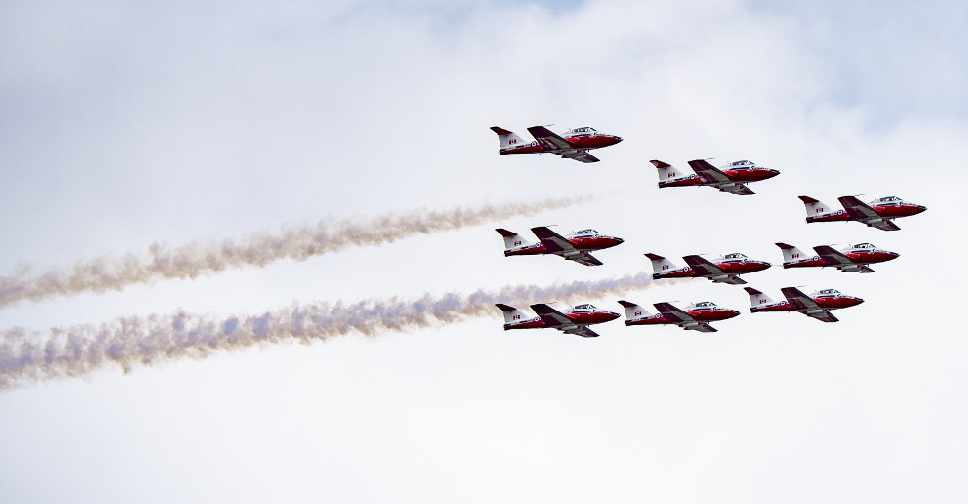 Sebastien St-Jean / AFP
An aerobatic Canadian Air Force jet crashed into a British Colombia neighbourhood, killing one and seriously injuring another.
"One member of the Canadian Forces' Snowbirds team has died and one has sustained serious injuries," the armed forces said on Twitter.
The jet reportedly crashed into a residential home, sparking a fire.
The incident occurred when the Snowbirds jet was on a tour "to salute Canadians doing their part to fight the spread of COVID-19".
In a Tweet, Federal Defence Minister Harjit Sajjan expressed his deep sadness at the incident.