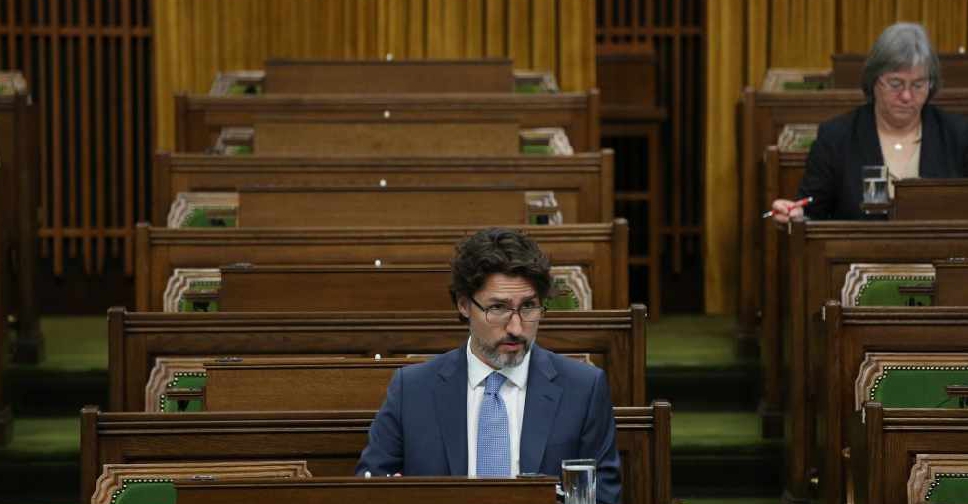 Dave Chan / AFP
Canada's Parliament session was held virtually as social distancing guidelines are in place to curb the spread of the novel coronavirus.
Prime Minister Justin Trudeau and Speaker Anthony Rota stayed in the Parliament, while 338 MPs logged into the online session from home.
"This is a historic day," Rota announced before warning MPs against taking screenshots of the session as per parliamentary rules.
The first session, however, was marred by minor technical glitches that were quickly rectified.
While some lawmakers applauded the move, others accused Trudeau of "using a pandemic to avoid accountability and oversight".
The decision to extend the virtual parliament beyond May 25 will be made in the coming days, with many claiming regular sessions were unlikely to resume until next year.