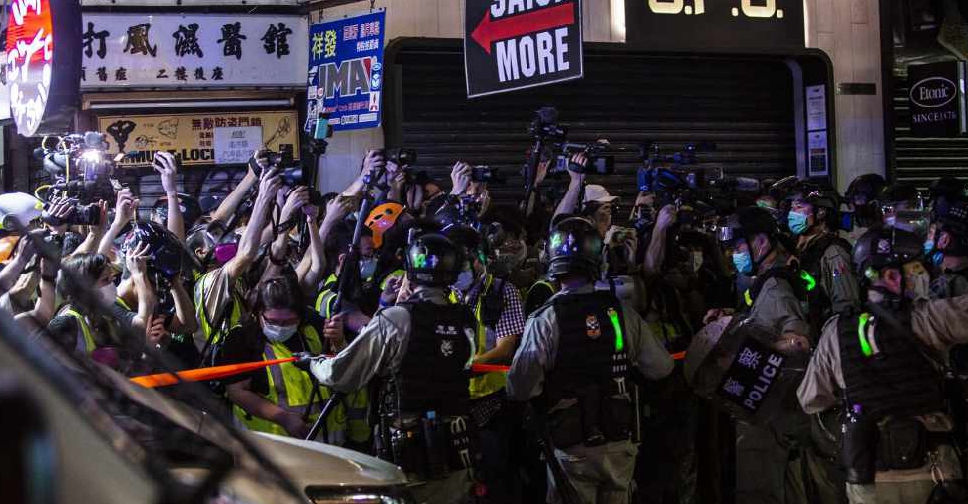 ISAAC LAWRENCE / AFP
As many as 230 pro-democracy protestors have been arrested in Hong Kong.
Hundreds of riot police officers deployed at the district of Mong Kok were seen firing pepper spray at the crowd, and conducting stop and search operations.
Journalists were also caught up in the chaos, and were prevented from filming.
According to the police, those arrested were aged between 12 and 65 years, and were booked for unlawful assembly, assaulting police officers and failing to produce proof of identity.
Eighteen people were rushed to hospital to treat for injuries.
Despite a relative lull in anti-government protests this year due to the coronavirus outbreak, the recent arrest of democracy activists seems to have revived the movement.