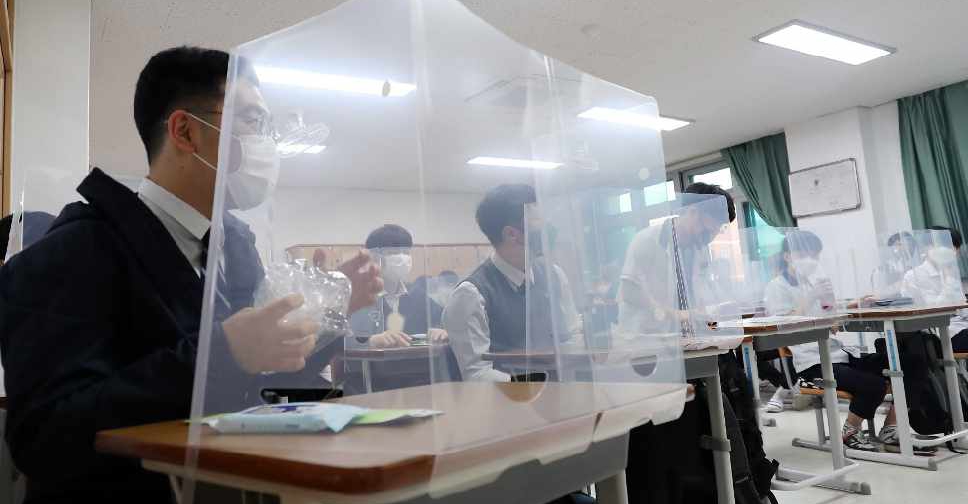 STR / YONHAP / AFP
Students in South Korea returned to school for the first time this year, after the government eased lockdown restrictions in the country.
Teachers with thermometers and sanitisers welcomed high schoolers in masks on Wednesday, as bikers drove back and forth spraying disinfectants around the campus.
Students and teachers have been instructed to maintain social distancing, wipe down their desks and wear masks at all times, except during meal times.
Schools will reopen in stages between May 20 and June 1 for all 5.5 million elementary and middle school students.
It comes as the country recorded a sharp decrease in coronavirus cases since a peak in February.
So far, the national tally stands at 11,110 positive cases and 263 deaths.