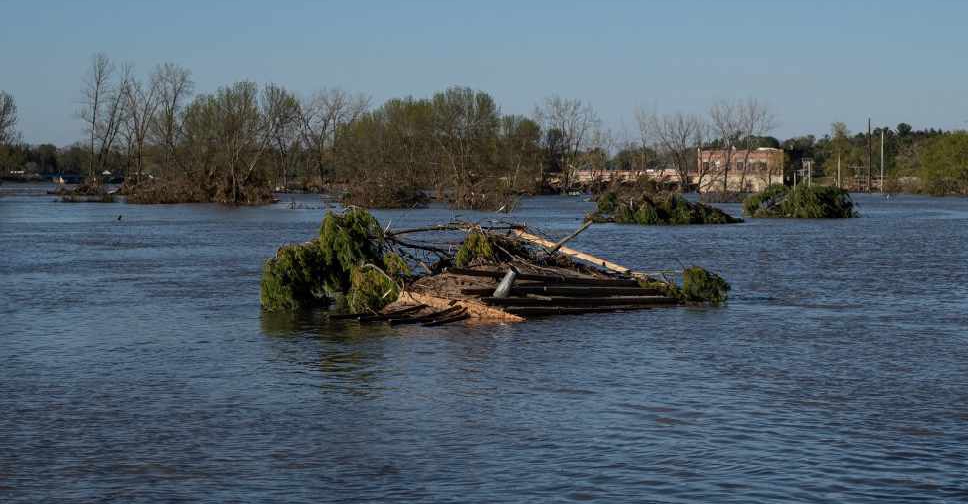 SETH HERALD / AFP
Thousands of people in the US state of Michigan have been displaced after two dams breached in the town of Midland.
Days of heavy rain caused the Tittabawassee river to rise to historic levels, and breach the Edenville and Sanford dams on Tuesday.
According to reports, the floodwaters have now spread to the Dow Chemical plant in the county.
Governor Gretchen Whitmer described the flooding as devastating, adding that it posed a logistical challenge to officials already coping with the coronavirus pandemic.
No injuries have been reported so far, but the full extent of the damages still remains unclear.