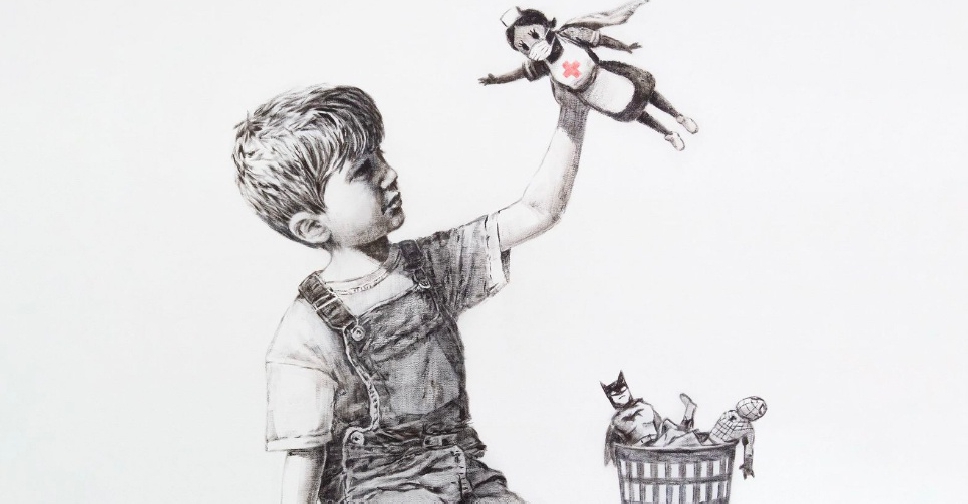 Twitter
Banksy, the anonymous street artist, has paid tribute to Britain's healthcare workers with his new artwork.
Titled Game Changer, it features a boy playing with a nurse doll wearing a face mask and cape, with figures of Batman and Spider-Man discarded in a bin.
It has gone on display in a corridor at Southampton general hospital until it will be auctioned to raise money for the NHS.
The artist also left a note for the hospital workers, saying: "Thanks for all you're doing. I hope this brightens the place up a bit, even if it's only black and white."