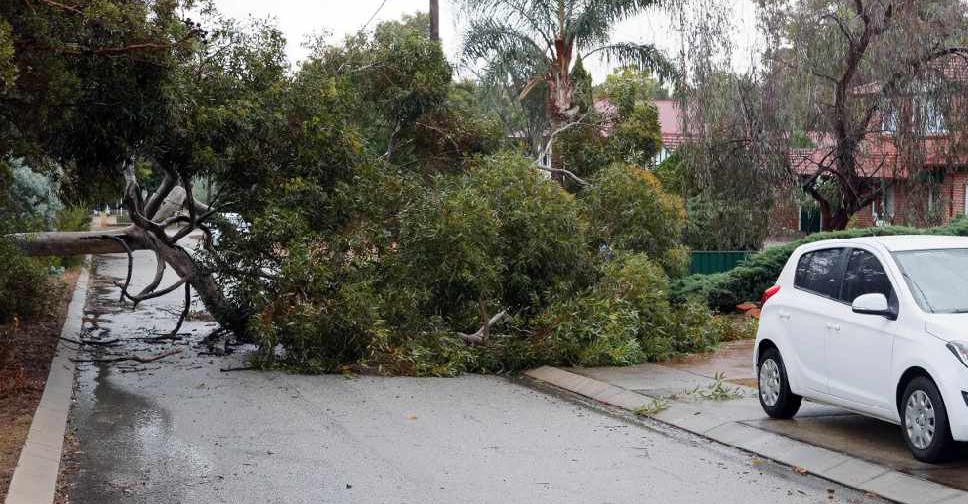 Trevor Collens / AFP
Some 50,000 homes in Western Australia are still without power as the country endured a second day of wild weather.
The "once-in-a-decade" storm, caused after the remnants of Cyclone Mangga hit a cold front, recorded wind speeds of up to 132 kmph.
Australian Prime Minister Scott Morrison took to social media to urge people to "listen to the advice of emergency services" as cleaning up processes began in Perth.
"New damage from the windborne debris has meant the overall number of impacted homes and businesses remains high," utility Western Power said on Twitter.