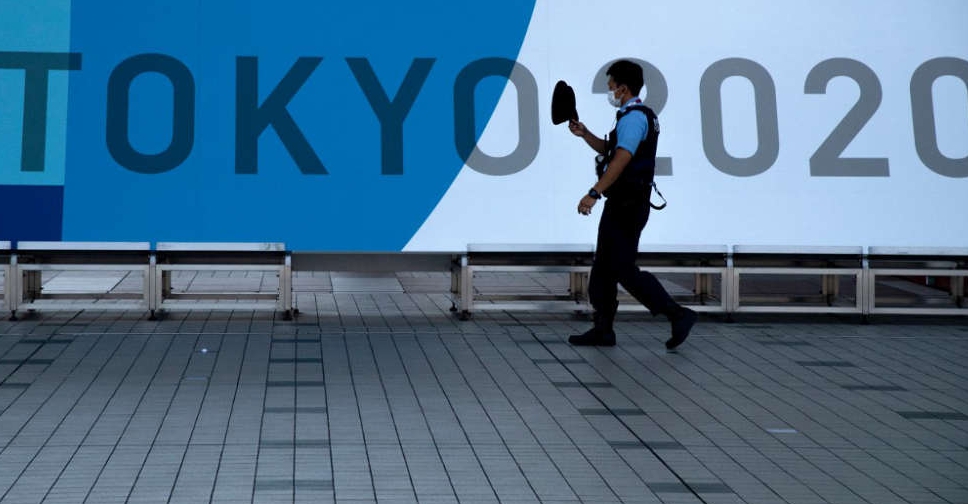 TIZIANA FABI / AFP
On the eve of the Tokyo Games, organisers fired the director of the opening ceremony over a joke he made about the Holocaust.
The news is the latest in a series of embarrassments for Tokyo organisers that have sparked outrage at home and abroad, and comes just days after a well-known musician was forced to step down as composer for the ceremony after old reports of his bullying and abusive behaviour surfaced.
Earlier this year the head of the Tokyo 2020 organising committee resigned after making inappropriate remarks and Tokyo Olympics creative head followed after he made derogatory comments about a popular Japanese female entertainer.
On Thursday, Tokyo Game organisers fired Kentaro Kobayashi over a joke he made about the Holocaust as part of his comedy act in the 1990s that recently resurfaced in domestic media.
"It has come to our notice that Mr. Kobayashi used comments that made fun of a tragic fact in history in his past performance," said Seiko Hashimoto, who heads the organising committee.
Earlier, the Simon Wiesenthal Center, an international Jewish human rights organisation, released a statement condemning Kobayashi's past behaviour.
Meanwhile, the opening ceremony on Friday is set to be a subdued affair with Japanese media reporting that less than 950 people - including only around 15 global leaders - are set to attend.
First Lady Jill Biden lands in Tokyo on Thursday afternoon for the Games' opening ceremony, raising expectations she might also use her attendance to discuss vaccines with Prime Minister Yoshihide Suga.