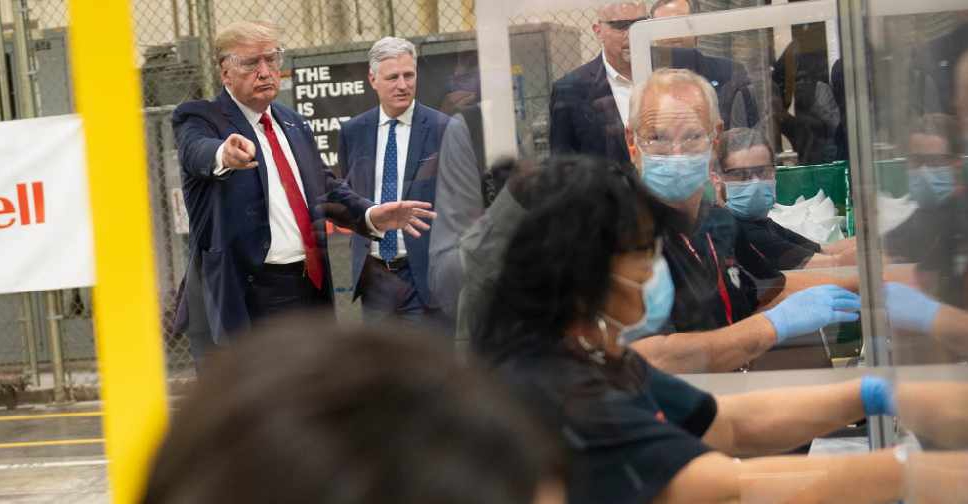 BRENDAN SMIALOWSKI / AFP
US President Donald Trump was caught blatantly ignoring safety protocol while touring a face-mask factory in Arizona on Tuesday.
He was seen without a mask, even when several signs at the Honeywell International Inc factory instructed everyone to wear "masks at all times".
Trump, however, was seen wearing only a pair of safety googles. Even the delegates who joined him and the Honeywell Chief Executive Officer Darius Adamczyk disregarded the safety guideline.
The factory that makes N95 face masks was rushed into service in less than five weeks following a shortage in protective equipment for healthcare workers.
Since early April, healthcare experts in the US have urged the public to wear masks to avoid the spread of the coronavirus.
Trump has so far declined to wear a mask himself.