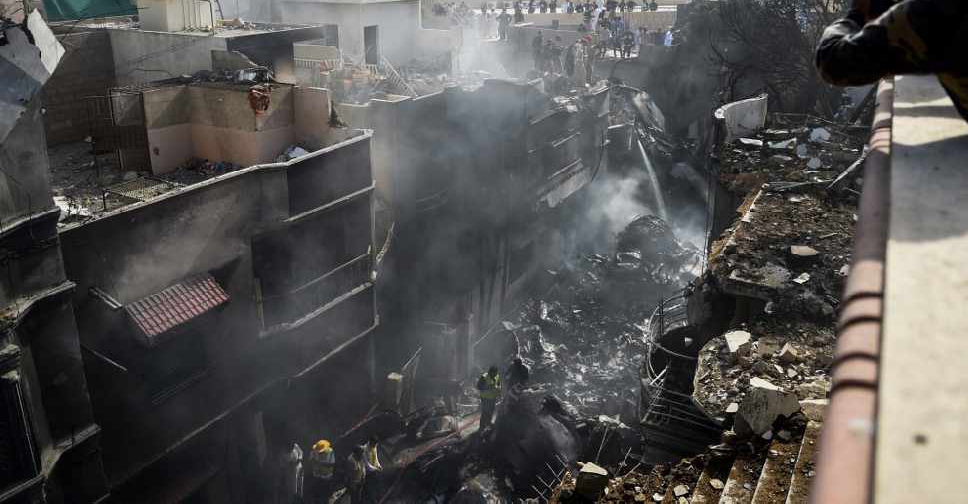 Rizwan TABASSUM / AFP
Two people have miraculously survived a plane crash in Pakistan that killed 97 others as the jet ploughed into a residential neighbourhood of Karachi.
Both survivors - Zafar Masud, president of the Bank of Punjab, and engineer Mohammad Zubair - are recovering in hospital with minor injuries.
"All I could see around was smoke and fire. I could hear screams from all directions," Zubair told a local television channel. "I opened my seat belt and saw some light. I went towards the light. I had to jump down about 10 feet to get to safety."
According to the Sindh Health Ministry, all passengers and crew had been accounted for and their bodies recovered from the crash site.
Pakistan International Airlines (PIA) flight PK-8303 from Lahore to Karachi crashed as it came in to land at Jinnah International Airport after the pilot reported technical problems.