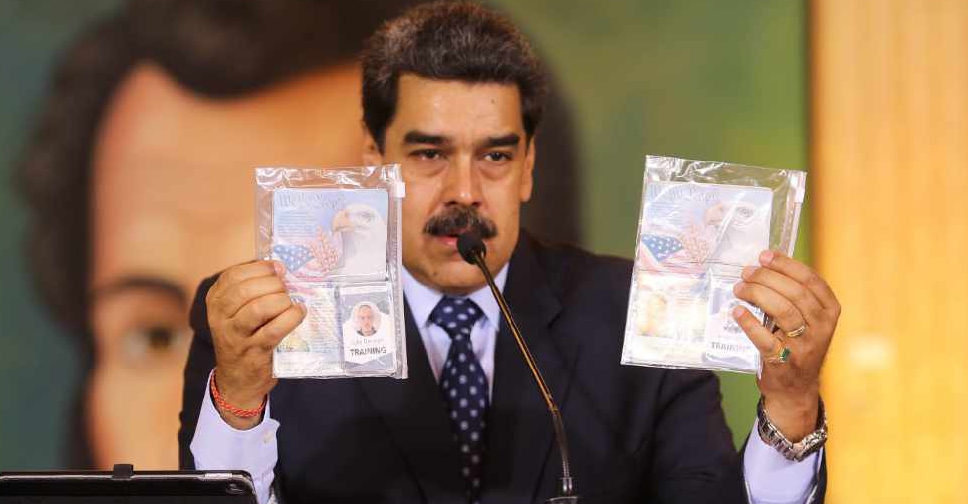 MARCELO GARCIA / VENEZUELAN PRESIDENCY / AFP
One of two Americans detained in Venezuela has apparently confessed to plotting to overthrow President Nicolás Maduro.
In a video, broadcast by the country's state television, Luke Denman says he was instructed to seize control of Caracas airport and bring in a plane to fly Maduro to the US.
The Venezuelan government has described the video as a "confession".
"(US President) Donald Trump is the direct chief of this invasion," Maduro said during a press conference, after the video of Mr Denman was broadcast.
Denman is one of 13 others arrested over the weekend by the Venezuelan authorities.
Trump, however, has denied involvement. On Wednesday, Secretary of State Mike Pompeo said they would use "every tool" to secure the return of the captured Americans.