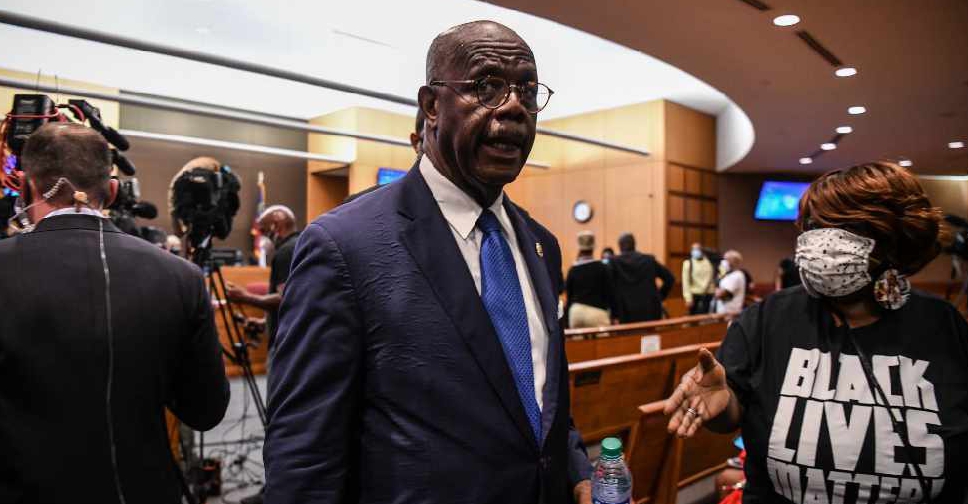 CHANDAN KHANNA / AFP
A former Atlanta police officer has been charged with murder for the killing of Rayshard Brooks in a fast-food parking lot last week.
Garrett Rolfe has been charged with 11 criminal counts, including felony murder and assault with a deadly weapon.
If convicted, he could face the death penalty.
The other officer at the scene, who faces charges of aggravated assault, has agreed to testify in the case.
The killing of the unarmed black man came amid nationwide protests calling for an end to racism and police brutality emerged following the controversial death of George Floyd.