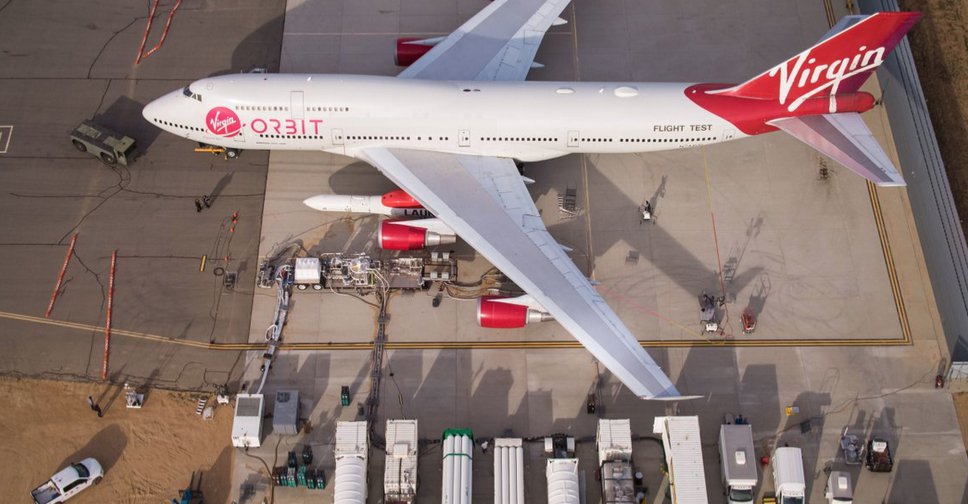 twitter/(@Virgin_Orbit)
A scheduled space launch for Virgin Orbit's test flight was canceled on Sunday.
According to reports, the first orbital flight of the LauncherOne spacecraft was called off due to a faulty sensor.

The spacecraft was set to deliver small satellites into orbit.

Sir Richard Branson was waiting to make history as it would have been the first time for this type of launch system to reach space.