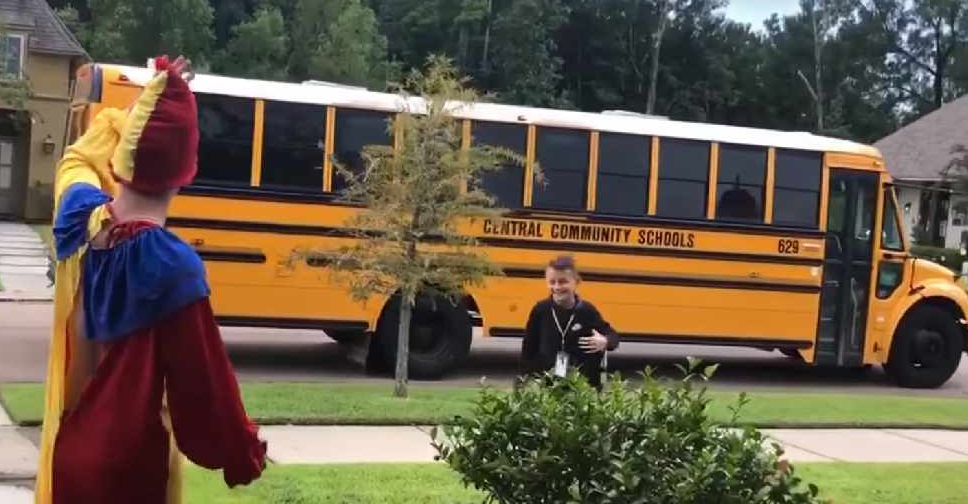 Noah waits for Max dressed as a clown (Facebook/screengrab)
Louisiana teenager Noah Tingle's video 'The Bus Brother' is a Facebook hit.  
Noah wanted to make younger brother Max smile after a long day at school, and thought it would be a good idea to do it wearing a costume.
So, he wore everything from a Santa Claus outfit to a firefighter, even an inflatable gorilla suit, while waiting for him at the bus stop.
It's Noah's last year of High School, so he said it was his way of making some awesome memories before he leaves for college.