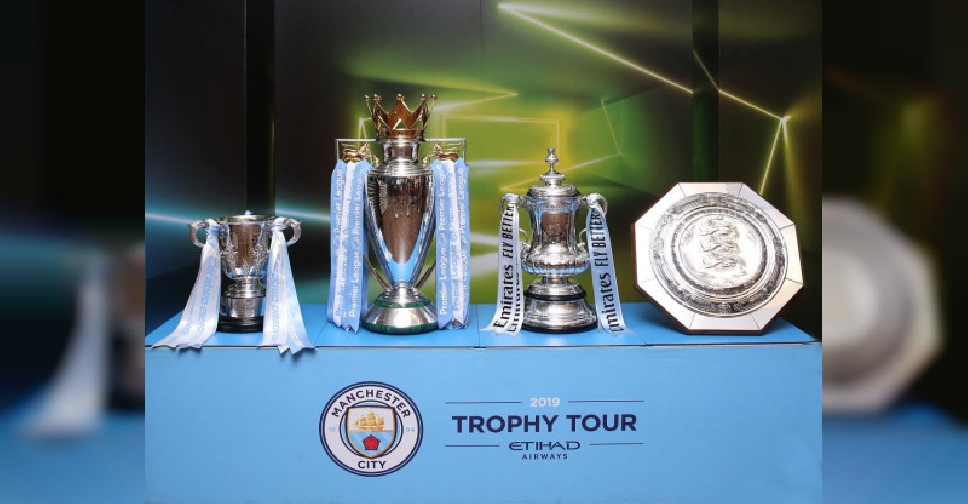 WAM
Manchester City's treasure trove of silverware from last season has reached the UAE's shores.
The trophies are making stops in Abu Dhabi as part of the football club's annual Global Trophy Tour.
In addition to defending their Premier League title, the Man City men's team also claimed The Emirates FA Cup, Community Shield and Carabao Cup.
Meanwhile, the women's side impressed as well, winning the FA Cup and the FA WSL Continental Cup.