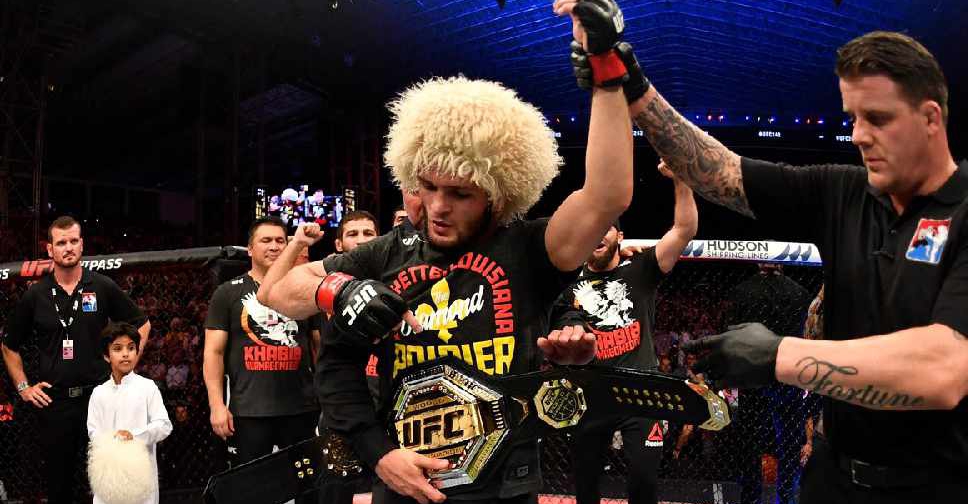 Twitter / @UFC
Khabib Nurmagomedov defeated interim champion Dustin Poirier in their UFC 242 title unification bout in Abu Dhabi on Saturday night.
The lightweight world champion won by submission in the third round to take his record to 28 and 0.
Thirty-year-old Numagomedov also defeated Conor McGregor via submission at UFC 229 last year.
Meanwhile, Paul "The Irish Dragon" Felder won a split-decision against old rival Edson Barboza.
More than 5,500 mixed martial arts fans had descended on The Arena in the UAE's capital for the spectacle.
The bouts were the main event in the week-long Abu Dhabi Showdown Week entertainment festival.