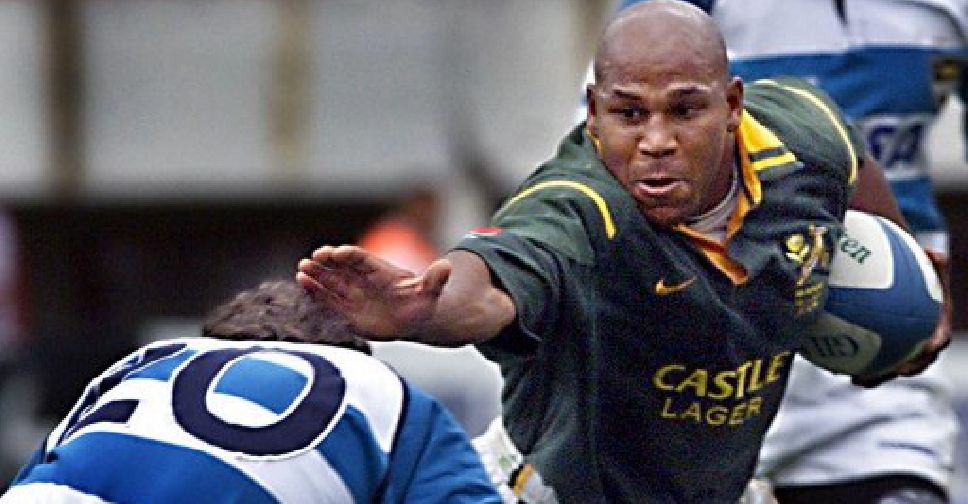 One of South Africa's first black rugby union internationals and World Cup winner Chester Williams has died after a suspected heart attack on Friday.
He was 49.
The winger scored 14 tries in 27 appearances for the Springboks, including four in a single test

He was due to attend the upcoming World Cup in Japan as one of the event's past legends.

You will never really know the impact you had on so many young sports men and woman in this country 💔

Rest Well Chester Williams

Condolences to all those effected ♥️ pic.twitter.com/6NvmHkuXjg

— Ajax Cape Town (@ajaxcapetown) September 7, 2019

Williams' death is the second in less than two months from South Africa's title-winning side of 1995 in which he was the only non-white player.
Fellow wing James Small also died following a heart attack aged just 50 on July 10.