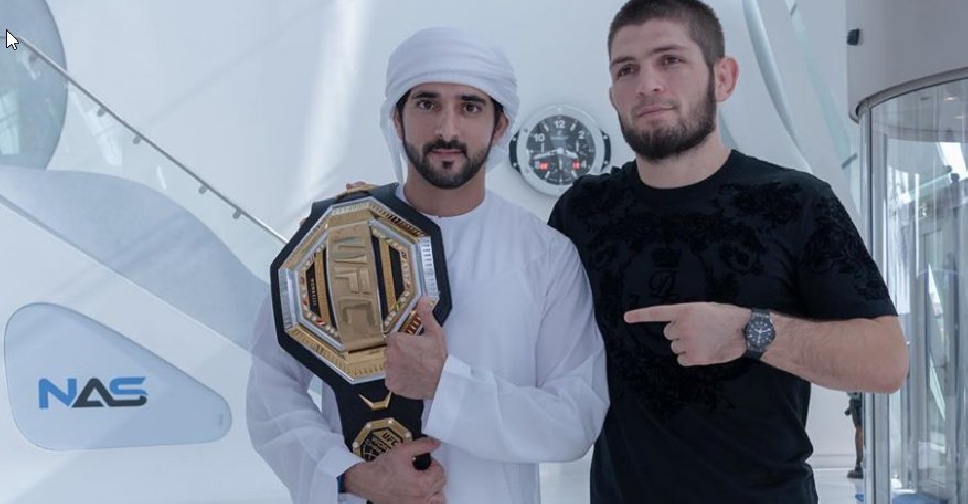 Twitter / @faz3
Dubai's Crown Prince has met with reigning UFC Lightweight Champion Khabib Nurmagomedov.
His Highness Sheikh Hamdan bin Mohammed bin Rashid Al Maktoum, Crown Prince of Dubai and Chairman of Dubai Executive Council, posted a series of pictures on his Instagram account with the Russian fighter and his team.
Last week, Nurmagomedov defeated interim champion Dustin Poirier in their UFC 242 title unification bout in Abu Dhabi.