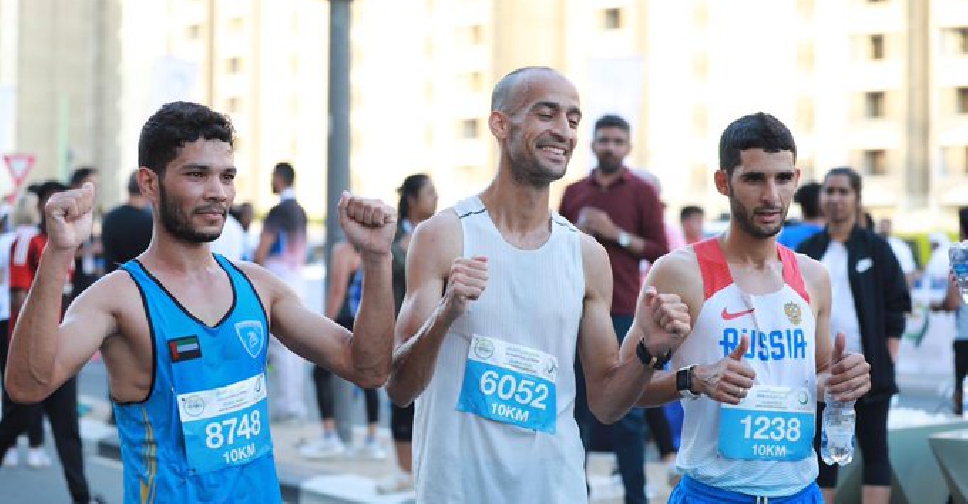 Dubai Media Office
The winners of the first ever Dubai Run 30X30 on Sheikh Zayed Road have been announced.
Samir Jouaher came out on top in the men's 10 km while was Anouar El Ghouz was runner-up.
Mohammed Mira took third place.
Meanwhile in the women's race it was Refref Mohammed who triumphed followed by Fanos Tekle and Joyce Balle Baako in third.
Huge numbers of people took part in a historic run on Dubai's Sheikh Zayed Road on Friday morning.
It was the first time ever that a section of the city's main highway was open for a public run.
The Dubai Run 30X30 featured a 5 km and 10 km run which both started and ended at Dubai World Trade Centre.