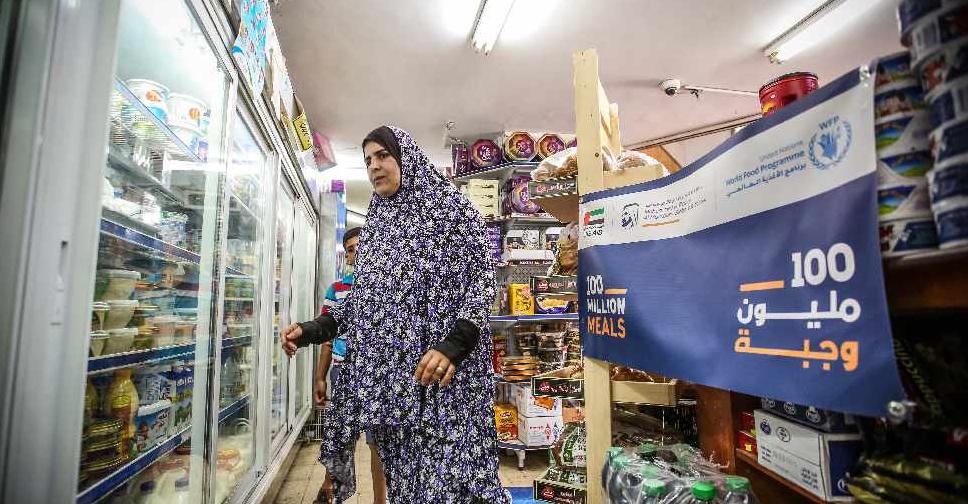 Supplied
The UAE has allocated an additional 19 million meals to the Gaza Strip, as part of the '100 Million Meals' campaign.
In collaboration with the United Nations World Food Programme (WFP), low-income families and individuals will receive food vouchers, equivalent to 19 million meals, to help them purchase a variety of nutritious and locally-produced food items.
The initiative will support vulnerable groups, including those impacted by the recent violence that displaced thousands in Palestine, including 77,000 who took refuge in UN schools and headquarters and an additional 40,000 who fled to friends and family homes in the Gaza Strip.
WFP's e-vouchers enable beneficiaries to shop from a network of contracted supermarkets in the amounts that sustain their households, providing them with a chance at a dignified life.
They inject much-needed cash into Gaza's ailing economy, supporting the resilience of small businesses.
The '100 Million Meals' campaign, launched during Ramadan to provide food aid to disadvantaged individuals and families across 30 countries, had already allocated nine million meals to be distributed in Palestine. Food aid has so far reached beneficiaries in the West Bank.
"We aim to reach 207,385 people in Gaza with urgent food support over one month," said Sara Al Nuaimi, Director of the Mohammed bin Rashid Al Maktoum Global Initiatives (MBRGI).
"About 70 per cent of families in the Gaza Strip are facing food insecurity, according to WFP figures. The additional food support, provided through the '100 Million Meals' campaign, is a message of solidarity from the UAE to those most affected by this difficult reality," he added.