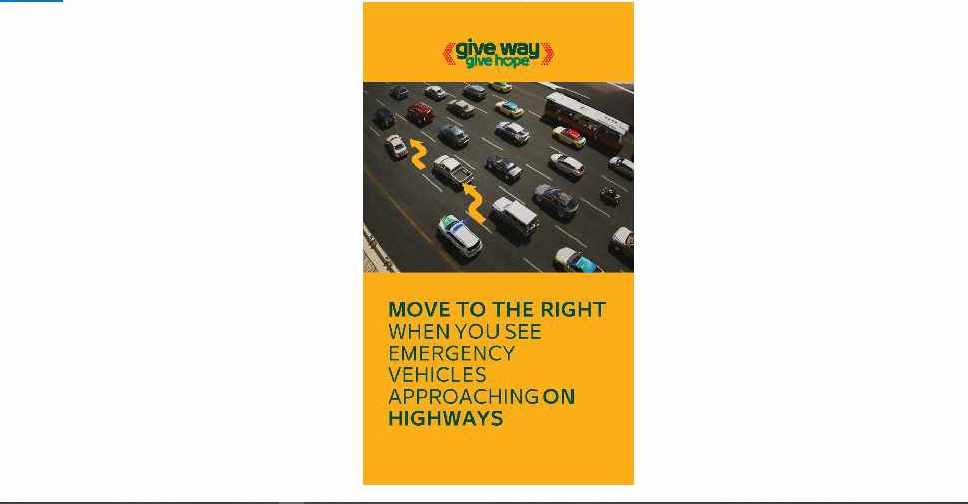 Supplied
Authorities in Dubai are once again reminding motorists about the importance of giving way to emergency vehicles.
More than 160 violations were reported in the emirate last year, while the number of offences has already reached 121 this year.
Dubai Police have now launched a new campaign to tackle the issue.
"Give way.... Give Hope" is a three-month-long initiative that will focus on educating the public, training emergency vehicle drivers as well as drivers working for large companies.
Awareness campaigns will also be organised in driving schools and for newly licensed motorists.
Earlier this year, the Ministry of Interior had introduced stricter penalties for drivers who don't give way to emergency vehicles.
They now face a fine of AED 3,000, in addition to six black points and possible vehicle confiscation for up to 30 days.
#DubaiPolice and its strategic partners stress the importance of paving the way for emergency vehicles...Save a life by giving way. pic.twitter.com/HEeV71VRhM

— Dubai Policeشرطة دبي (@DubaiPoliceHQ) October 2, 2019