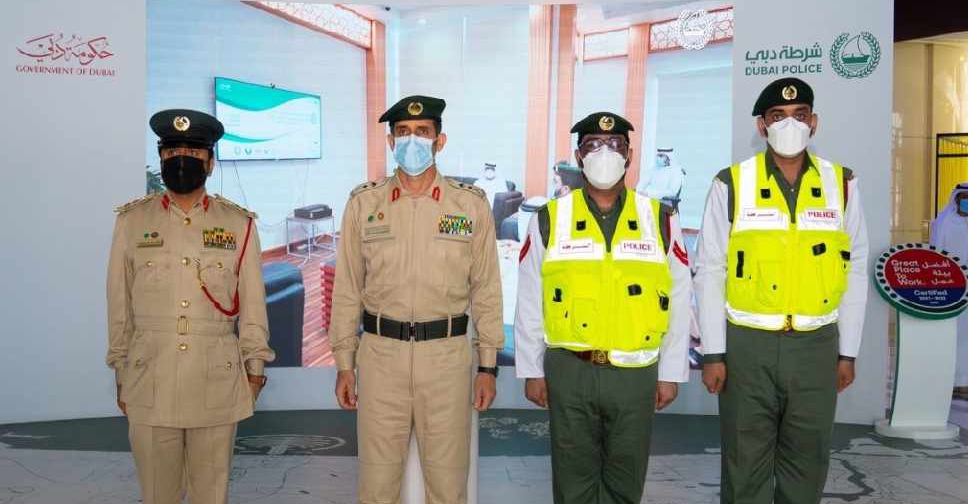 Dubai Police
Two Dubai police officers have been honoured for their swift action in arresting a knife attacker at the crime scene.
Corporal Abdullah Al Hosani and policeman Abdullah Noor Al Din were patrolling the Freij Murar area around 2:00 pm on Friday, when they noticed a huge crowd had gathered around an armed man near a grocery store.
The Arab national, who had just stabbed another man, was threatening to attack anyone who approached him.
The officers quickly disarmed him and "tied him up while waiting for back-up", senior officers at the Naif Police station added.
Further investigation revealed that the killer and his victim had entered the store together, and the knife attack unfolded as they were leaving.
The attacker then left him to bleed, and stopped other pedestrians from helping him.
The victim was pronounced dead despite receiving first-aid by paramedics at the crime scene.
The criminal has been referred to the Public Prosecution for further legal action.
Dubai Cops honoured for Swift Response in arresting Murderer The Commander-in-Chief of Dubai Police, H.E Lt. General...

Posted by Dubai Police on Monday, May 31, 2021