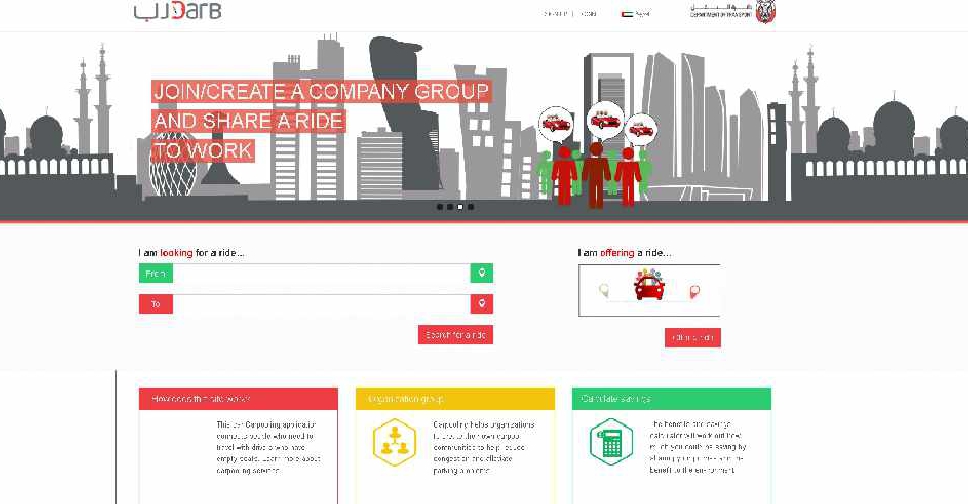 Department of Transport Abu Dhabi
A new carpooling system has been introduced in Abu Dhabi by the city's Department of Transport.
The move is aimed at reducing the number of cars on the capital's roads.
Residents in the capital can sign up online to offer lifts to others and find rides.
It comes days before Abu Dhabi introduces its road toll system.
However while charging a fee for a ride is still illegal, sharing the cost of expenses like fuel and road tolls is allowed.
You can sign up for the service by clicking here.