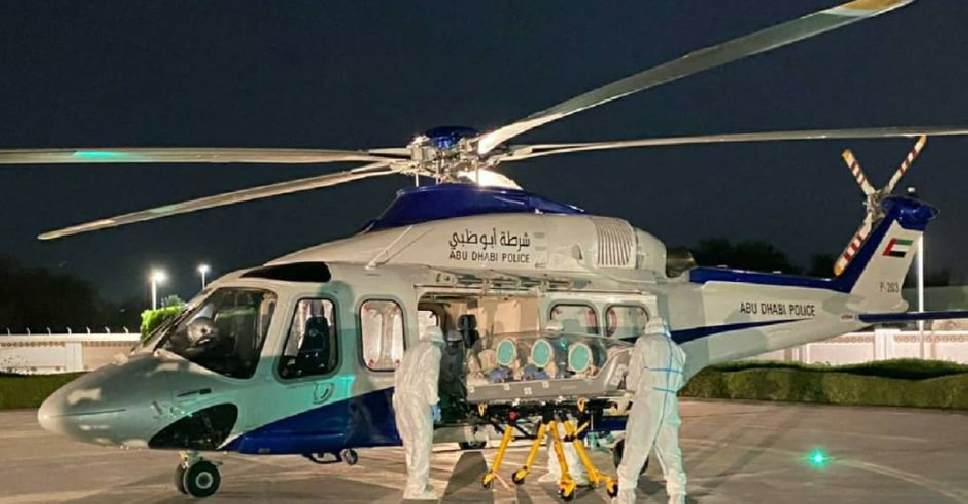 facebook/ADpolice
An Asian resident was airlifted to Al-Rahba hospital from Dalma Island in Abu Dhabi to receive urgent care to treat COVID-19.
Teams from Abu Dhabi Police Aviation Administration were pressed into action after they were alerted about the 50-year-old's urgent need for medical care.
Authorities said the patient was provided with all necessary medical care during the flight to the hospital.