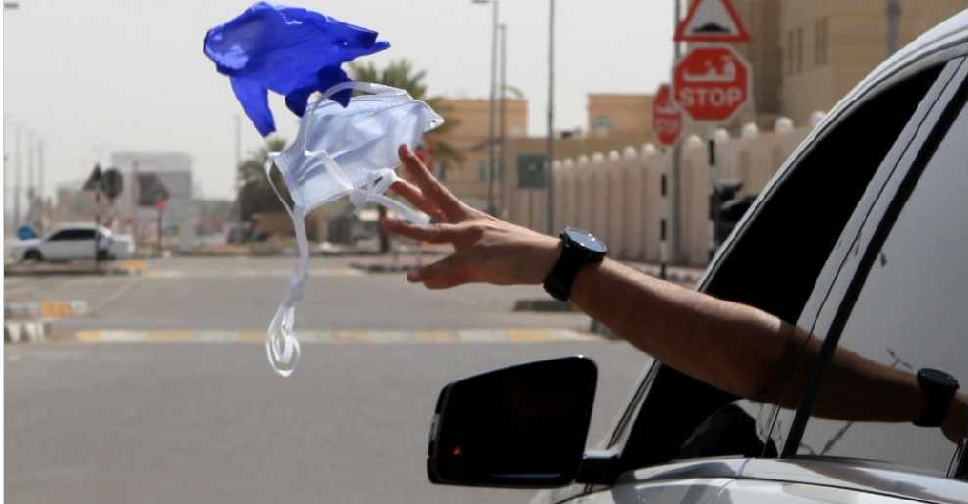 Twitter/(ADPoliceHQ)
Motorists who throw their facemasks and gloves from their vehicles onto the street will receive a AED 1,000 fine and six black points.
In a fresh reminder, the Abu Dhabi Police urged people that the same consequences will apply to those who inappropriately dispose of their protective gear in public places.
Authorities explained that such actions pose environmental risks and threaten the health and well-being of the public.
#توعية | حذّرت #شرطة_أبوظبي من إلقاء الكمامات والقفازات على الطرق والمرافق العامة بعد استخدامها، لما تشكله من مخاطر صحية وبيئية على المجتمع، مؤكدة  أن إلقاء المخلفات من المركبات يُعدّ مخالفة غرامتها 1000 درهم وست نقاط مرورية. pic.twitter.com/lj0LeTqwKL

— شرطة أبوظبي (@ADPoliceHQ) June 17, 2021