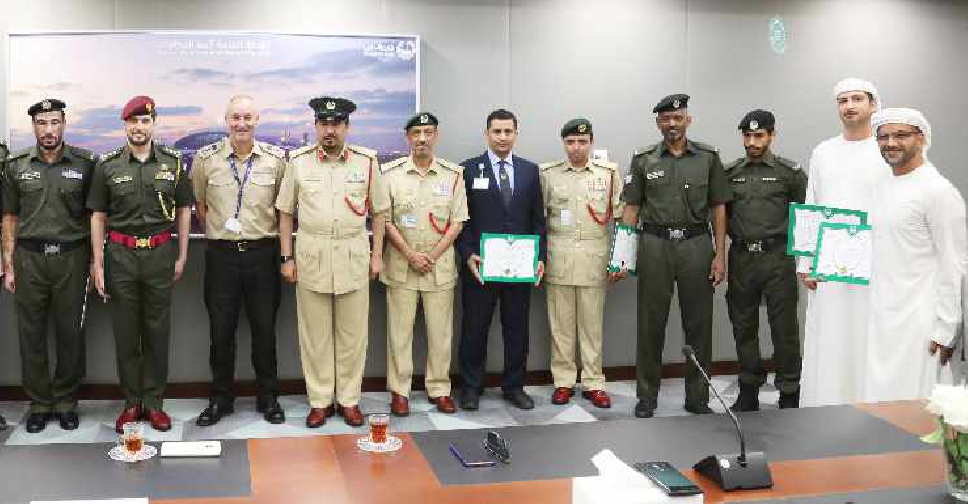 Supplied
A group of employees have been honoured by Dubai Police for their quick response in dealing with a fire at Dubai Airport's Terminal 2.
Their swift intervention and professional approach ensured that the blaze didn't cause any damage or spread panic.
The fire erupted in a passenger car but authorities haven't revealed when the incident happened.
Employees of Al Qusais Civil Defence department and Airport Terminal 2 were among those honoured.
"The honour comes in the framework of motivating and encouraging all concerned bodies to exert efforts in providing high-quality services to the community," said Brigadier Mohammad Ahmad Bin Dylan, deputy director of Airports Security Department in Dubai Police.