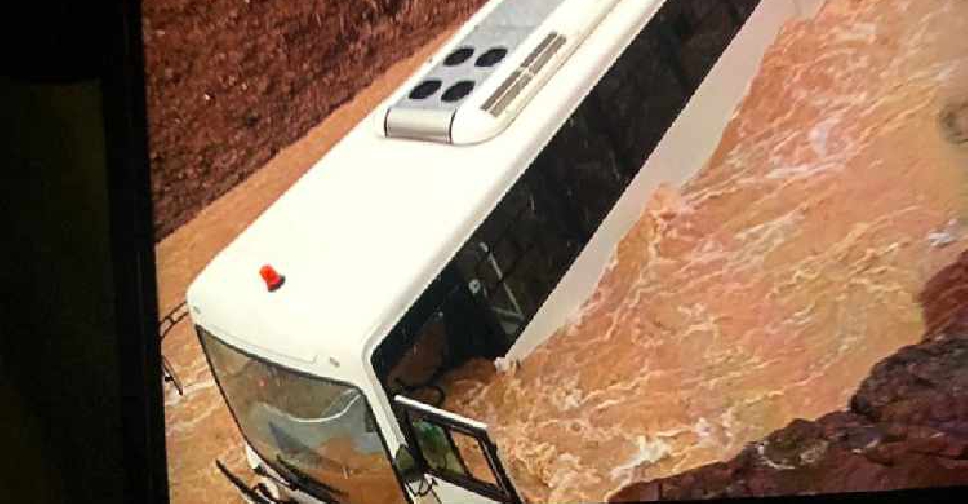 Dubai Police
Twenty people have been rescued by the Dubai Police after their bus was swept away by flash floods in Hatta Valley.
According to the reports, the quick-minded bus driver instructed the passengers to move to higher ground until rescue teams arrived.
Police and Civil Defence teams, who were alerted about the incident at 7:20 pm on Tuesday, found it tough to navigate the rough terrains and had to use quad bikes for the rescue.
One person was injured in the incident.