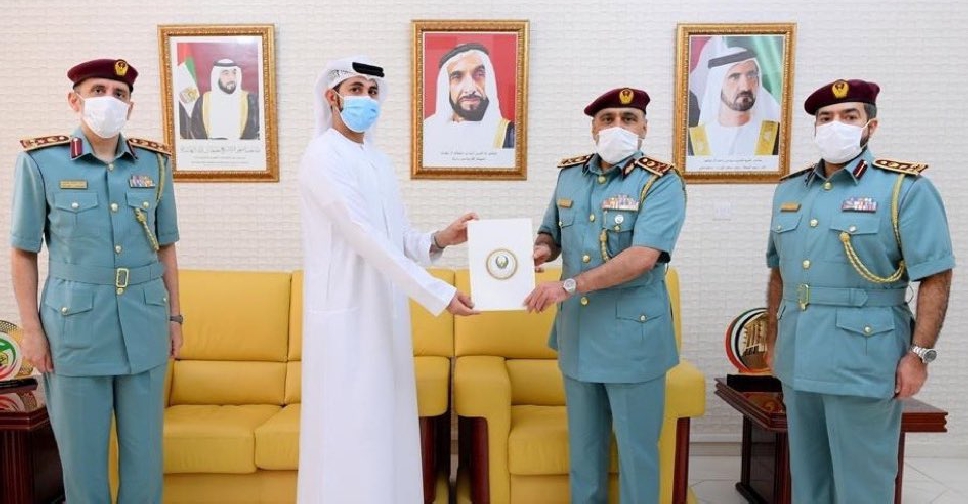 @moiuae/ Twitter
An Emirati man has been honoured for his efforts in rescuing a toddler who went missing on a mountain in Ras Al Khaimah.
The Civil Defence has honoured Adel Mohamed Al Jassmi who helped the authorities reunite the child with his family.
The two-year-old Asian boy went missing during a family trip to Jebel Yanas last week.
Al Jassmi helped rescue units locate the child during a search operation that lasted several hours.
He was honoured by Major General Dr. Jassim Mohamed Al Marzooqi, Commander-in-Chief of Civil Defence at the UAE Ministry of Interior.