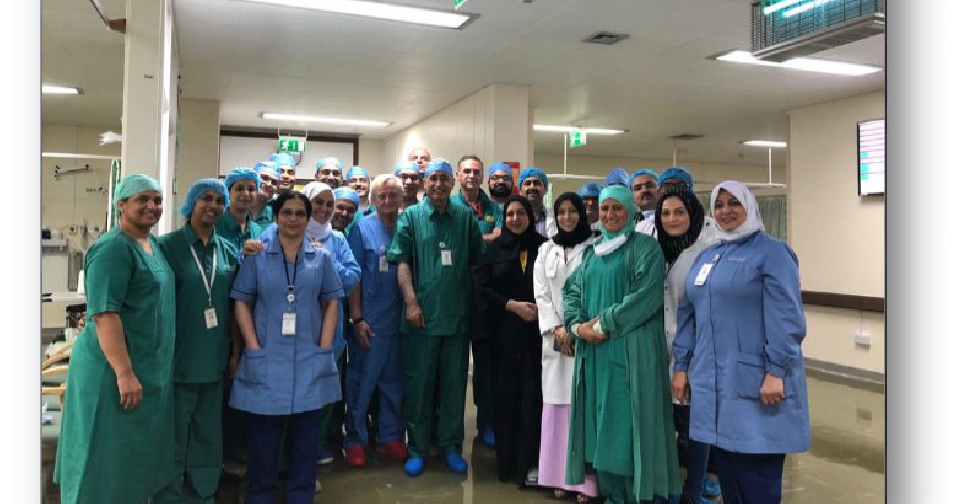 Supplied
Dubai Health Authority (DHA) has conducted its first-ever organ transplant surgery.
The procedure was performed on 27-year-old Emirati patient, Khalid Waleed Al Marzouq, who received a kidney from his 24-year-old sister, Aysha.
The surgery, which took six-hours, was carried out at Dubai Hospital on February 10 by a team comprising of 25 doctors, specialists and nurses.
The DHA confirmed that the kidney started functioning normally in the first 24 hours and that both patients were discharged shortly and returned to their normal lives.
Dr. Yasser Ahmad Al Saeedi, Consultant Urologist and Robotic Surgeon at Dubai Hospital led the team in removing the healthy kidney from the donor.
He told ARN News that the doctors used 3D reconstruction and printing technology prior to the surgery.
"After carefully studying the 3D printed replicas we conducted a laparoscopic donor nephrectomy procedure, which is the internationally preferred procedure for kidney removal in live donors, because it offers quick recovery, less pain, and a shorter hospital stay.
"The minimally invasive procedure requires four small incisions (each only 1 cm wide) to conduct the procedure. We then enlarged one of the incision to 10cm to remove the kidney," said Dr. Al Saeedi.
Meanwhile, the organ transplant team was led by Dr. Andrea Risaliti, Consultant of General Surgery & Chairman of DHA's Organ Transplant Committee, and Dr. Zaid AbdulAziz, General Surgery Consultant & Head of Dubai Hospital's Bariatric Unit.
Dr. Risaliti explained that organ transplant from living donors has a higher rate of survival.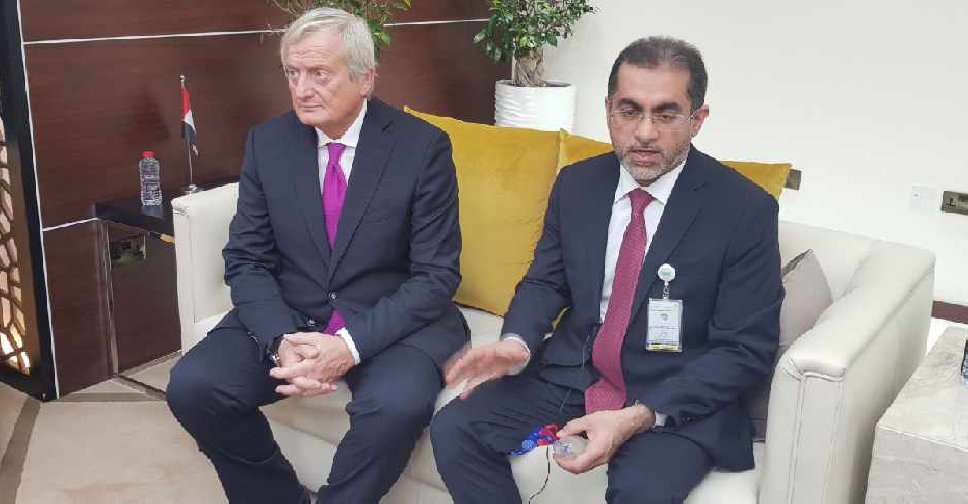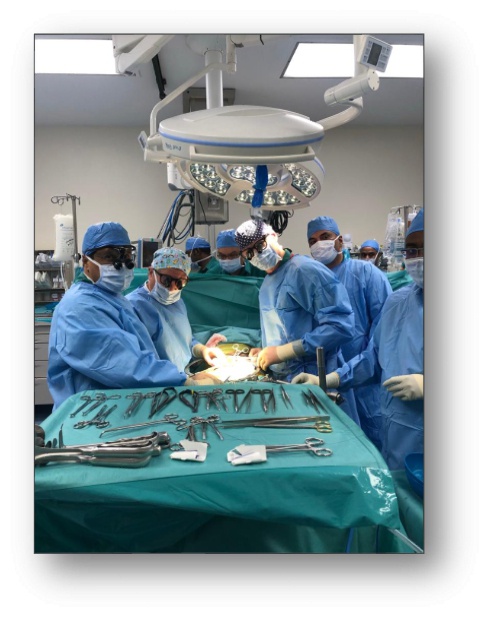 "The new, donated kidney can do the work that both kidneys used to do. The surgery was a success as the kidney started working immediately after the procedure was done," said Dr. Risaliti.
Khalid started suffering from kidney failure due to an autoimmune disease and had been visiting the hospital three times a week for dialysis since 2016.
He said: "My health situation was really deteriorating, I used to get tired quickly and I couldn't walk much. I am really thankful to my sister because my mental and physical health is much better than before."
His sister, Aysha, thanked the DHA surgeons who performed the procedure saying: "I am very thankful to Dr. Yasir and Dr. Andrea, they gave me the positive energy and knowledge I need before the procedure and made me feel comfortable with taking this step to save my brother's life."