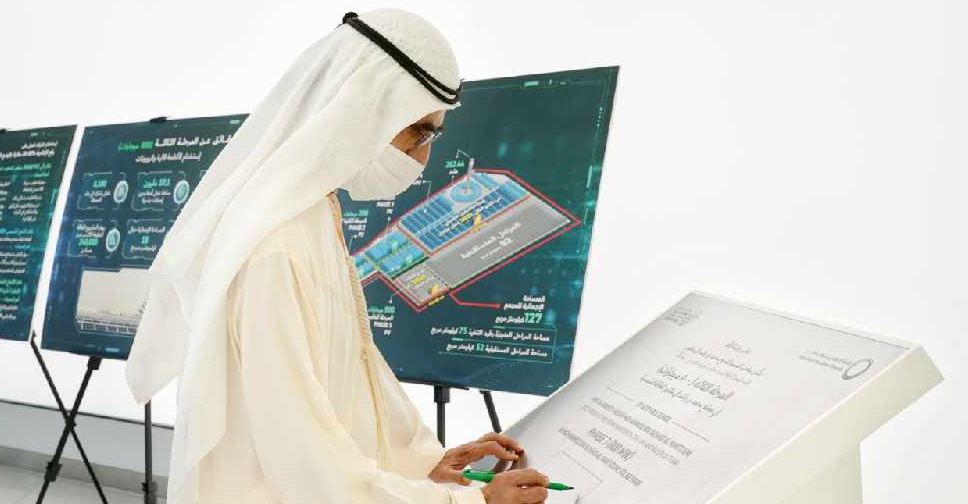 @DXBMediaOffice/ Twitter
His Highness Sheikh Mohammed bin Rashid Al Maktoum, Vice President and Prime Minister of the UAE and Ruler of Dubai, has inaugurated the 800MW third phase of the Mohammed bin Rashid Al Maktoum Solar Park.
With a planned total capacity of 5,000MW by 2030, the Park features an investment of AED 50 billion. It is the largest single-site solar park in the world.
Sheikh Mohammed also visited the site of the 950MW fourth phase of the solar park, being developed at a cost of AED15.78 billion using the Independent Power Producer (IPP) model.
The project features the world's tallest solar power tower that will be 262.44 metres high.
His Highness also inaugurated the Dubai Electricity and Water Authority's (DEWA's) Innovation Centre, which is expected to contribute to shaping the global future of sustainable energy.
The Centre houses an auditorium for events and training programmes on solar power, renewable energy and other green initiatives.
Its research on solar power will support the Dubai Clean Energy Strategy 2050, which aims to diversify the energy mix and provide 75 per cent of Dubai's total power capacity from clean energy sources by 2050.
.@HHShkMohd inaugurates DEWA Innovation Centre and 800MW 3rd phase of the Mohammed bin Rashid Al Maktoum Solar Park https://t.co/MYxOFOy1ss pic.twitter.com/EBzAqsLnRL

— Dubai Media Office (@DXBMediaOffice) November 24, 2020
The 4th phase of the of Solar Park, the world's largest Concentrated Solar Power project, features the world's tallest solar power tower that will be 262.44 metres tall pic.twitter.com/aoL7UNtDhf

— Dubai Media Office (@DXBMediaOffice) November 24, 2020