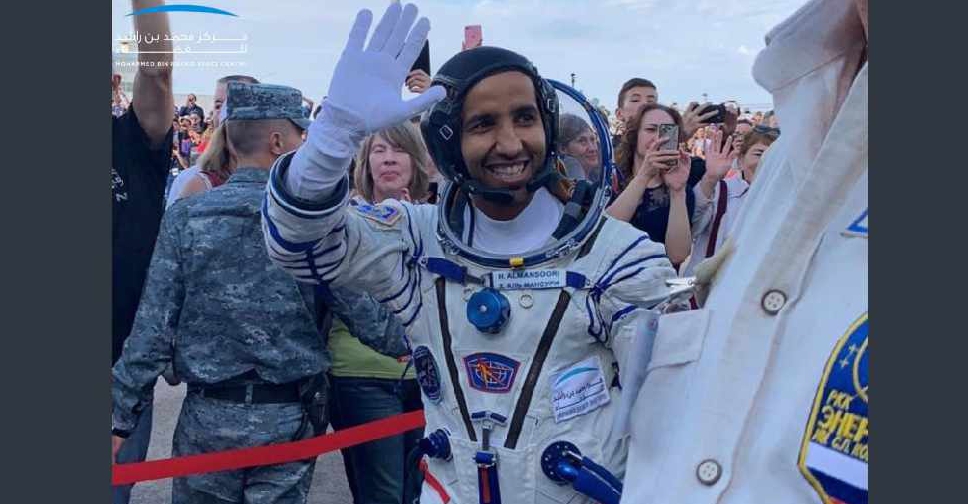 MBRSC/instagram
The UAE's first astronaut Hazzaa Al Mansoori has made history. He has embarked on a journey of a lifetime to outer space, heading where no Emirati has gone before.
The Soyuz spacecraft carrying Al Mansoori, NASA astronaut Jessica Meir and Russian commander Oleg Skripochka lifted off from Kazakhstan's Baikonur Cosmodrome at 5:56 pm UAE time on Wednesday.
فيديو: لحظة انطلاق مركبة سويوز – إف جي الفضائية التي تحمل #أول_رائد_فضاء_إماراتي إلى محطة الفضاء الدولية.#طموح_زايد pic.twitter.com/0uiPBAb1bT

— Dubai Media Office (@DXBMediaOffice) September 25, 2019
"Today I carry the dreams and ambition of my country to a whole new dimension," Hazzaa wrote on Twitter just ahead of the launch.
The former military pilot will spend eight days on the International Space Station before returning to Earth.
He will conduct a series of scientific experiments, hold several live space-to-Earth sessions and host an Emirati food night wearing the traditional national clothing.
The Soyuz MS-15 spacecraft is expected to dock six hours later.