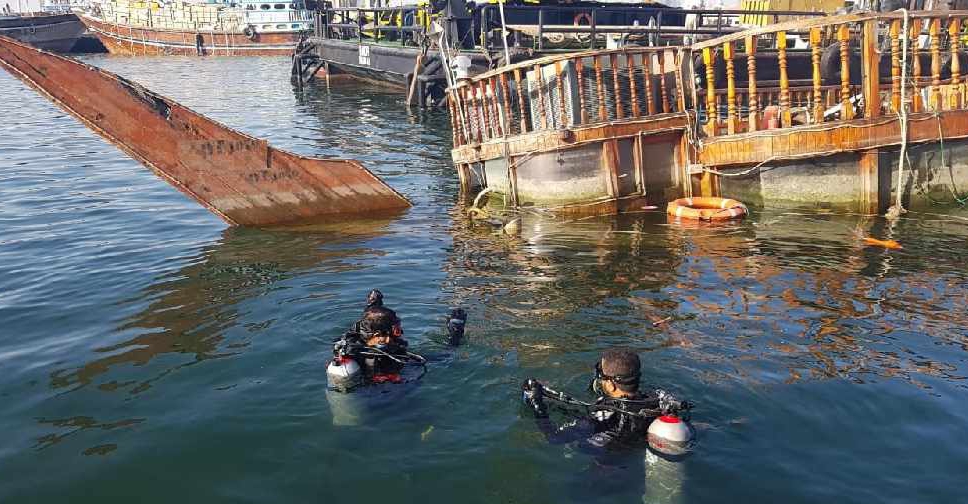 Supplied
Authorities in Dubai have come to the aid of a floating restaurant as it began to sink.
Teams from Dubai Police, Civil Defence and Municipality were quick to rescue the vessel docked at Dubai Creek.
The entire operation was completed in a record time after the police received an SOS from the boat's owner.
Dubai Police divers went under the vessel and attached the hoist rope of a crane to lift the boat, while ensuring that its balance was maintained.
In the meantime, the Civil Defence team drained the water off the vessel to reduce its weight and facilitate the salvage operation.
Officials have reminded boat owners to carry out periodic maintenance and safety checks on their vessels to prevent hazards.