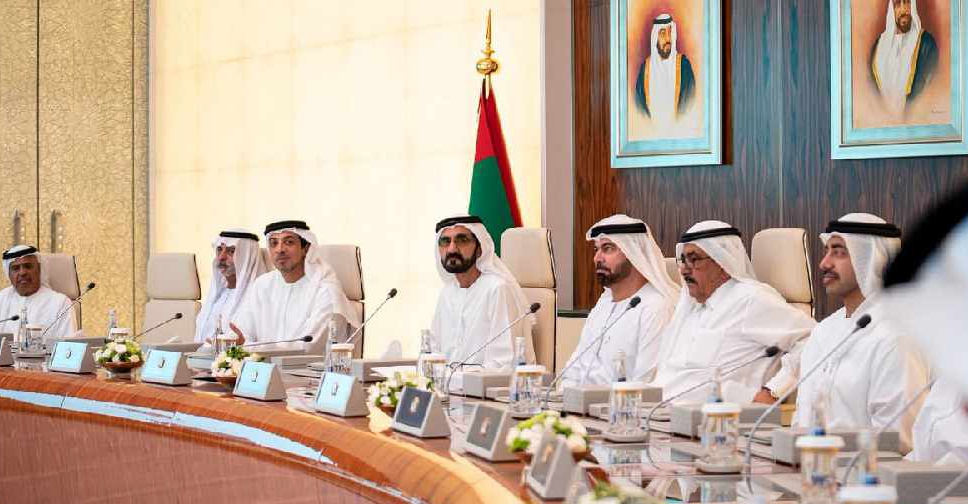 @HHShkMohd/ Twitter
The UAE Cabinet is taking steps to implement the six points mentioned in an open letter written by His Highness Sheikh Mohammed bin Rashid Al Maktoum, Vice President and Prime Minister of the UAE and Ruler of Dubai.
It has formed a new committee to carry out the necessary changes highlighted by Sheikh Mohammed.
The panel will be headed by His Highness Sheikh Mansour bin Zayed Al Nahyan, the UAE's Deputy Prime Minister and Minister of Presidential Affairs.
The decision was taken during a Cabinet meeting in Abu Dhabi on Sunday.
Sheikh Mohammed's open letter, published on his social media platforms on Saturday, was directed at ministers, government officials and the general public.
It touched on issues ranging from Emiratisation and foreign policy to the local economy and the performance of government services.
الرسالة التي بعثناها وصلت.. والأفعال أهم من الأقوال .. وسنتابع مع وعدنا به .. وأجدد ثقتي في كافة الوزراء والقادة لتحمل مسئولياتهم أمام شعبنا.. وأقول للجميع أحلامنا في السماء .. ولكن أرجلنا على الأرض .. ولدينا استيعاب للتحديات العملية والواقعية في كافة قطاعاتنا الحيوية والمجتمعية pic.twitter.com/FkhTb7OFok

— HH Sheikh Mohammed (@HHShkMohd) September 1, 2019