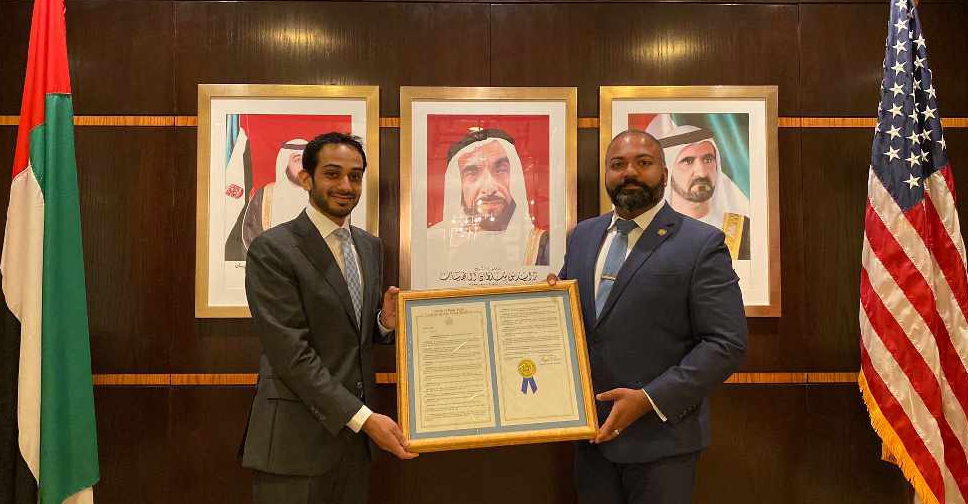 @SenKevinThomas/ Twitter
New York state has declared December 2, 2021 as Emirati Day in recognition of the country's upcoming 50th anniversary.
The resolution was put forward by Dubai-born Senator Kevin Thomas.
Abdalla Shaheen, Consul-General of the UAE in New York, thanked Thomas for introducing the resolution.
The UAE and New York share strong relations in areas ranging from business and trade to arts, sport and education.
"This December, the UAE will not only celebrate its 50th anniversary – we will also celebrate 50 years of friendship with the State of New York," said Shaheen.
"Strong business and trade ties, coupled with a range of partnerships through the arts, sport, and education, are the foundation of this close relationship," he added.
In a video, Thomas said he was honoured to introduce this legislative resolution to declare December 2, 2021, as Emirati Day in New York State.
In his speech, the Senator also shared the UAE's rich history and how it was founded.
Born in Dubai, Thomas moved to New York with his family at the age of 10 in 1995.
(1) New York State Senator @KevinThomasNY introduced a resolution to commemorate the #UAE's 50th Anniversary by declaring December 2, 2021, as #EmiratiDay in #NewYork State. https://t.co/iF8ma0HbSI pic.twitter.com/yEIOMVOMu3

— UAE Consulate in NYC (@UAEinNYC) June 16, 2021