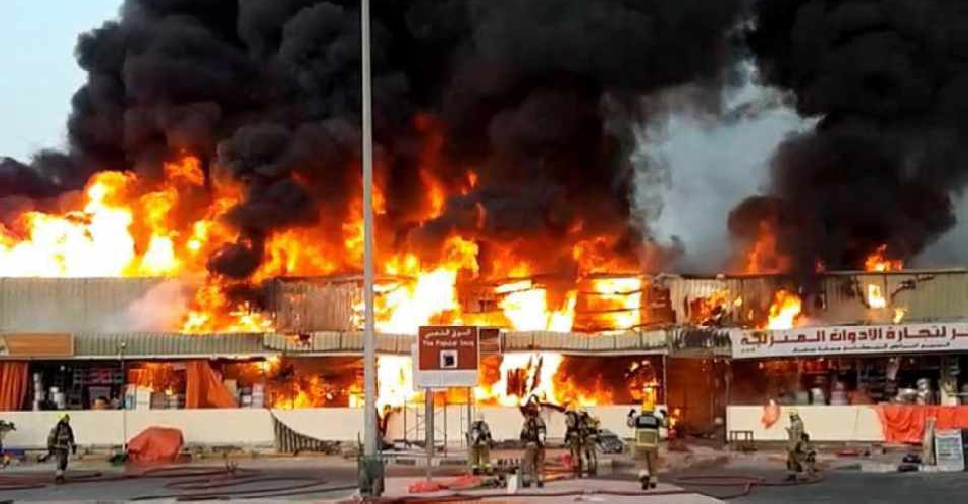 WAM
As many as 96 firefighters were involved in tackling the blaze that erupted at the Ajman Public Market.
That's according to the Ajman authorities, who said they were able to isolate neighbouring buildings and respond to the fire within three minutes of receiving the alert at 6:30 pm on Wednesday.
Civil defence units of Dubai, Sharjah and Umm Al Quwain also helped in bringing the fire under control.
Officials added that the high intensity of the smoke was mainly due to the large quantity of inflammable goods and materials stored in the market, which had 125 stores.
An investigation into the cause of the fire is currently underway.
The souk had been closed for four months due to COVID-19 safety measures.