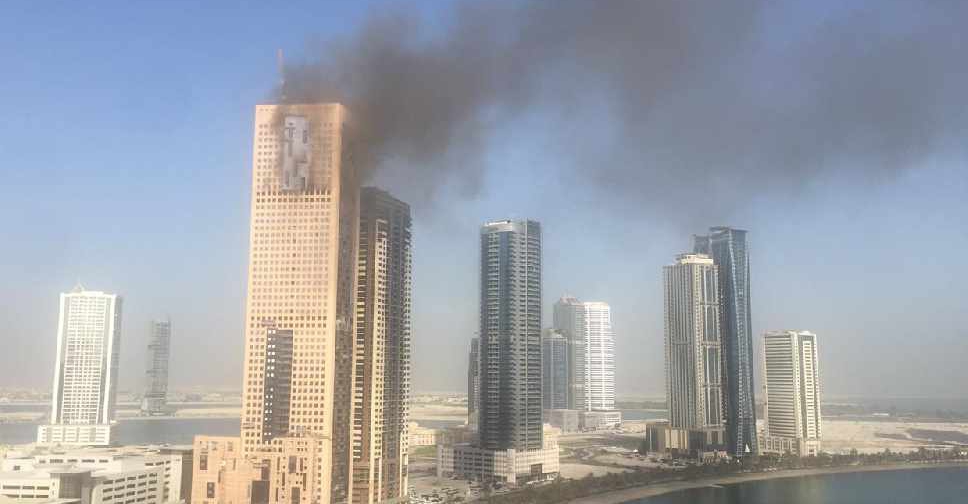 ARN News
Firefighters are working to control a blaze that broke out in an under-construction tower in Sharjah's Al Mamzar area on Thursday morning.
In a statement, the Sharjah Civil Defence confirmed all workers have been evacuated to safety, and no injuries have been reported.
They said teams from Samnan and Mina Fire Stations rushed to the site after their Operations Room was alerted about the incident at 6:55 am.
Officials added that the fire broke out on the upper floors of the building.
Sharjah police patrols are on the site and regulating traffic around the building.