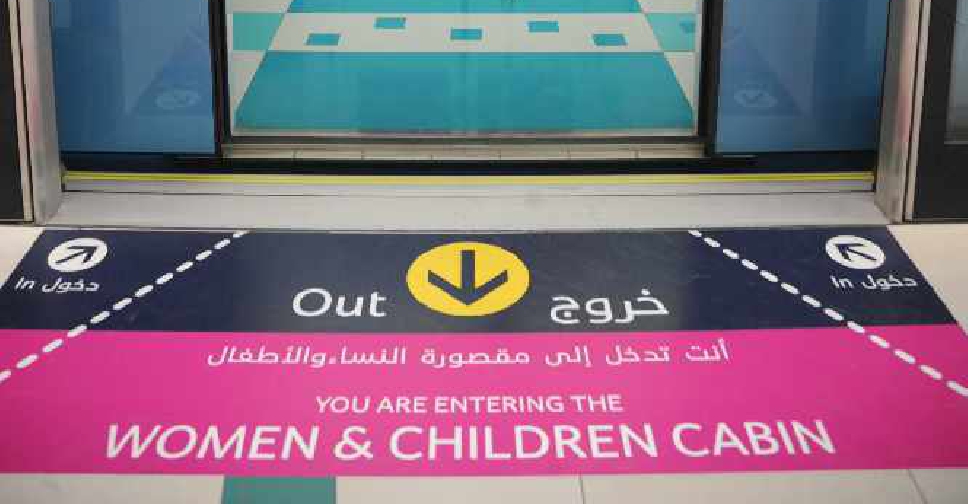 RTA
The relocation of the women and children's section on Dubai Metro trains has been completed.
The designated section is now at the opposite end from where the Gold Class cabins are located instead of right next to them.
The Roads and Transport Authority (RTA) says the two-month process included removing stickers from previous cabins during maintenance hours and sticking them to the newly designated cabins.
They're encouraging women and children to use the cabins for added privacy and space.